Ohio Cashflow's turnkey real estate offers investors a fantastic opportunity to own renovated, tenanted properties that are managed professionally.
Toledo, Ohio, is an attractive market for turnkey investments due to its affordable prices and dynamic rental market. But that also means that we don't have limitless investment options for investors. So, why do we ask for a $5,000 deposit? And how do you buy one of our Toledo investment properties?
What is Turnkey Real Estate Investing?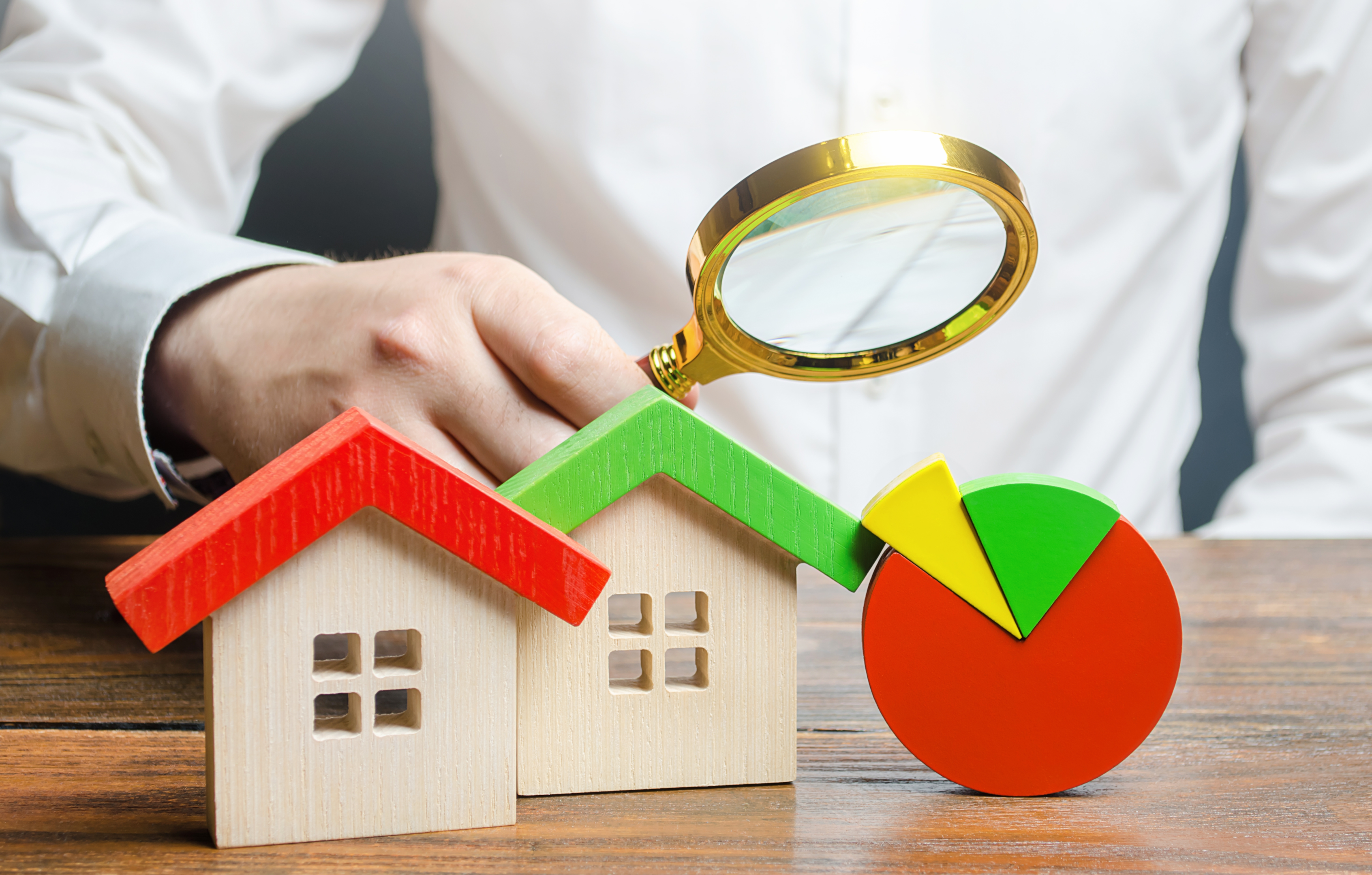 Real estate has long been held as the best strategy for creating generational wealth. It promises substantial returns and long-term wealth creation.
But, traditional real estate investing requires significant time, effort, and expertise to navigate successfully. You need to find, buy, possibly renovate, and manage the asset. Who has time for that, plus their full-time work? Turnkey real estate investing offers investors an alternative approach that streamlines the investment process. Ohio Cashflow's system finally makes affordable and completely passive real estate investing possible.
Turnkey properties are a real estate investment alternative that makes it easier than ever to enter the market and earn passive income. When purchased, they come fully established with tenants and property management in place, making them the perfect 'turnkey' investment option.
How Does Ohio Cashflow Find Properties?
Discovering great deals in real estate investing might feel like a treasure hunt. Profitable deals in the market can be elusive, like searching for a diamond in the rough, and require an experienced eye to spot. The team at Ohio Cashflow has years of experience finding outstanding deals for our investors.
At Ohio Cashflow, we mainly target B-Class properties in areas with high rental demand. B-class properties are good quality and attract more reliable tenants. But finding these assets requires time and experience that most independent investors just don't have.
Our team's extensive real estate market experience allows us to easily navigate various economic cycles and market fluctuations to identify profitable investment opportunities.
Ohio Cashflow's Search for the Best Deals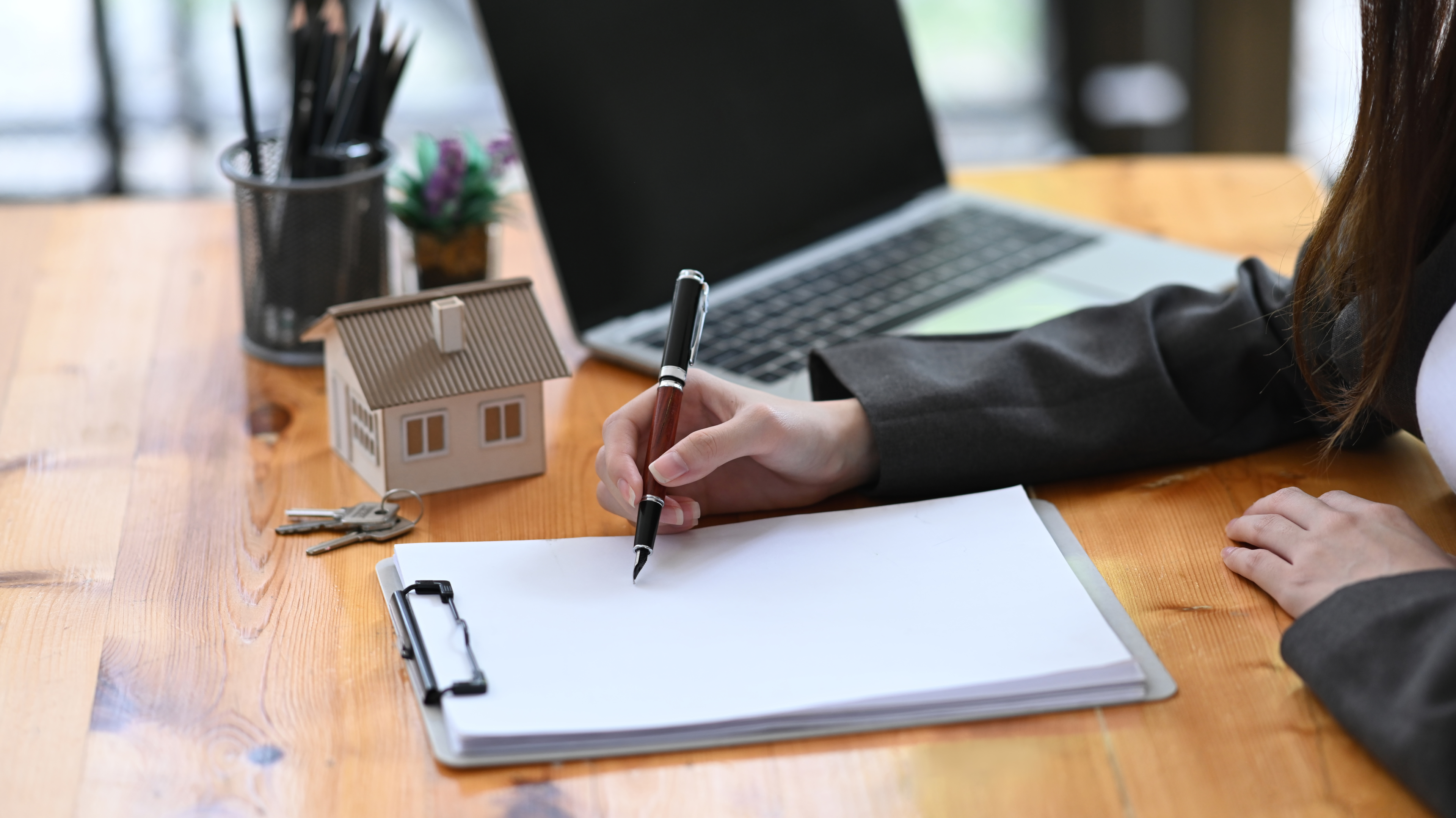 Great real estate deals can be tough to come by, particularly off-market properties. Off-market properties are exclusive opportunities that are not publicly listed on MLS or real estate websites.
Most of our best deals are sourced off-market. These hidden gems are undervalued with enhancement potential, therefore perfect for investors. But, if you don't have your feet on the ground and in the market, you're not going to uncover them. Access to these opportunities requires a well-established network, thorough research, and in-depth knowledge of the local market, which Ohio Cashflow has.
We simplify the process by drawing on our expertise and vast network to locate bargains for our real estate investors in Toledo. We diligently inspect properties, analyze financials, and ensure tenant quality. We leave no stone unturned to safeguard our investors' interests and profitability.
Properties in Toledo are Relatively Affordable, but it's a Seller's Market.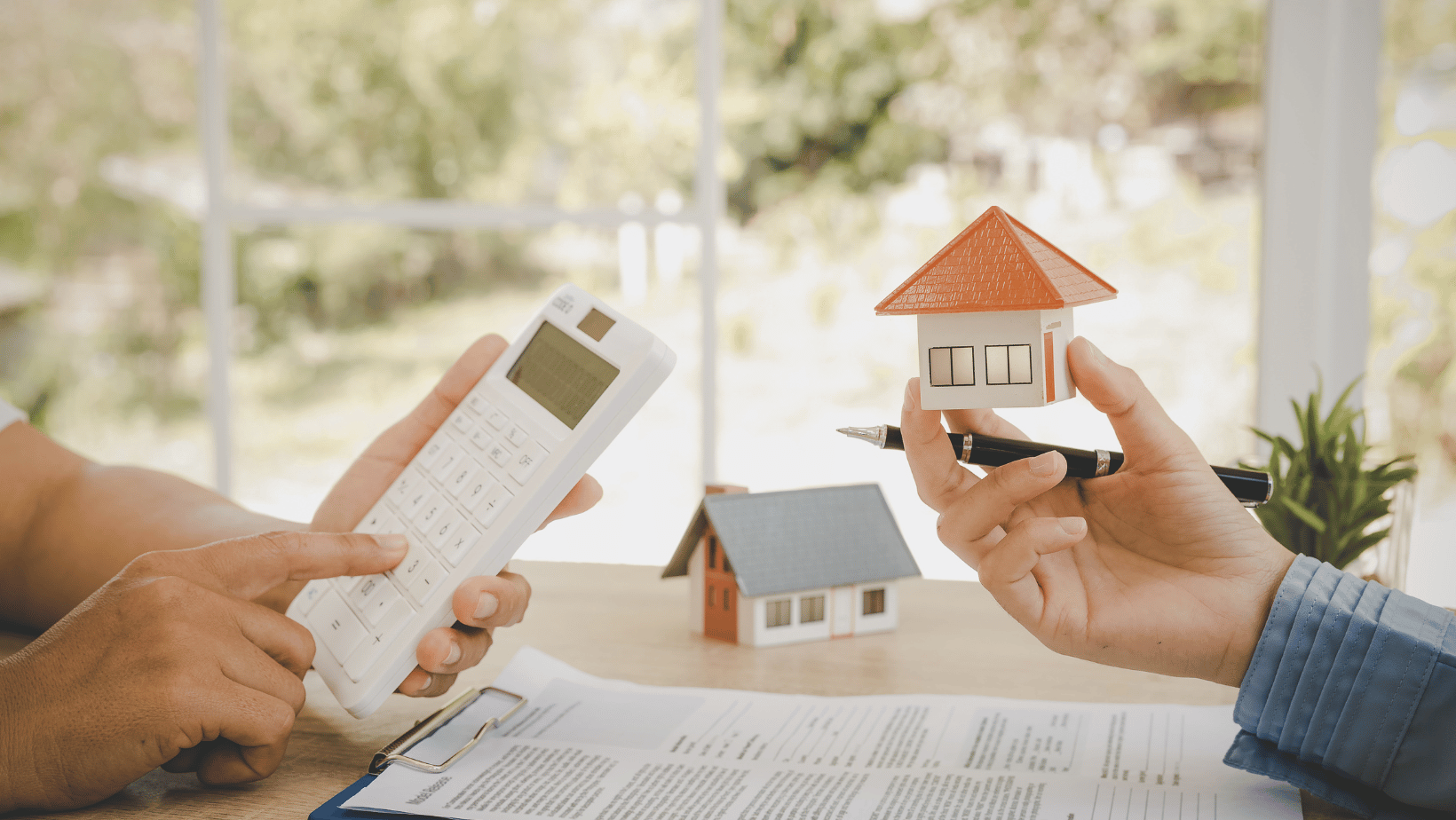 Toledo's affordable housing attracts local and out-of-state investors, but we're in a seller's market. Investors struggle to find houses in this competitive market because sellers have the advantage. As of May 2023, and for the first time in decades, there are more buyers than sellers in the Toledo market. Ohio Cashflow helps investors manage these conditions and capitalize on opportunities.
With limited supply and high demand, acting swiftly and strategically is crucial. When a desirable property becomes available, we have to act quickly. If you're looking to pick up investments in Toledo on your own, be prepared to conduct prompt, thorough due diligence and submit a competitive offer.
Collaborating with us, as local experts, gives you an edge. Our in-depth knowledge of Toledo's market dynamics and strong industry connections enable us to quickly identify both on- and off-market opportunities at great prices and negotiate a fair deal for properties we find for sale.
Toledo's affordability, combined with the current seller's market, presents both challenges and opportunities for real estate investing. Navigating a seller's market requires a well-informed and experienced partner, and that's where Ohio Cashflow comes in.
By teaming with us, you gain the expertise to navigate this competitive environment and secure valuable turnkey properties. We are here to help you maximize on Toledo's real estate potential and achieve your investment goals.
Want Passive Income With Positive Cash Flow?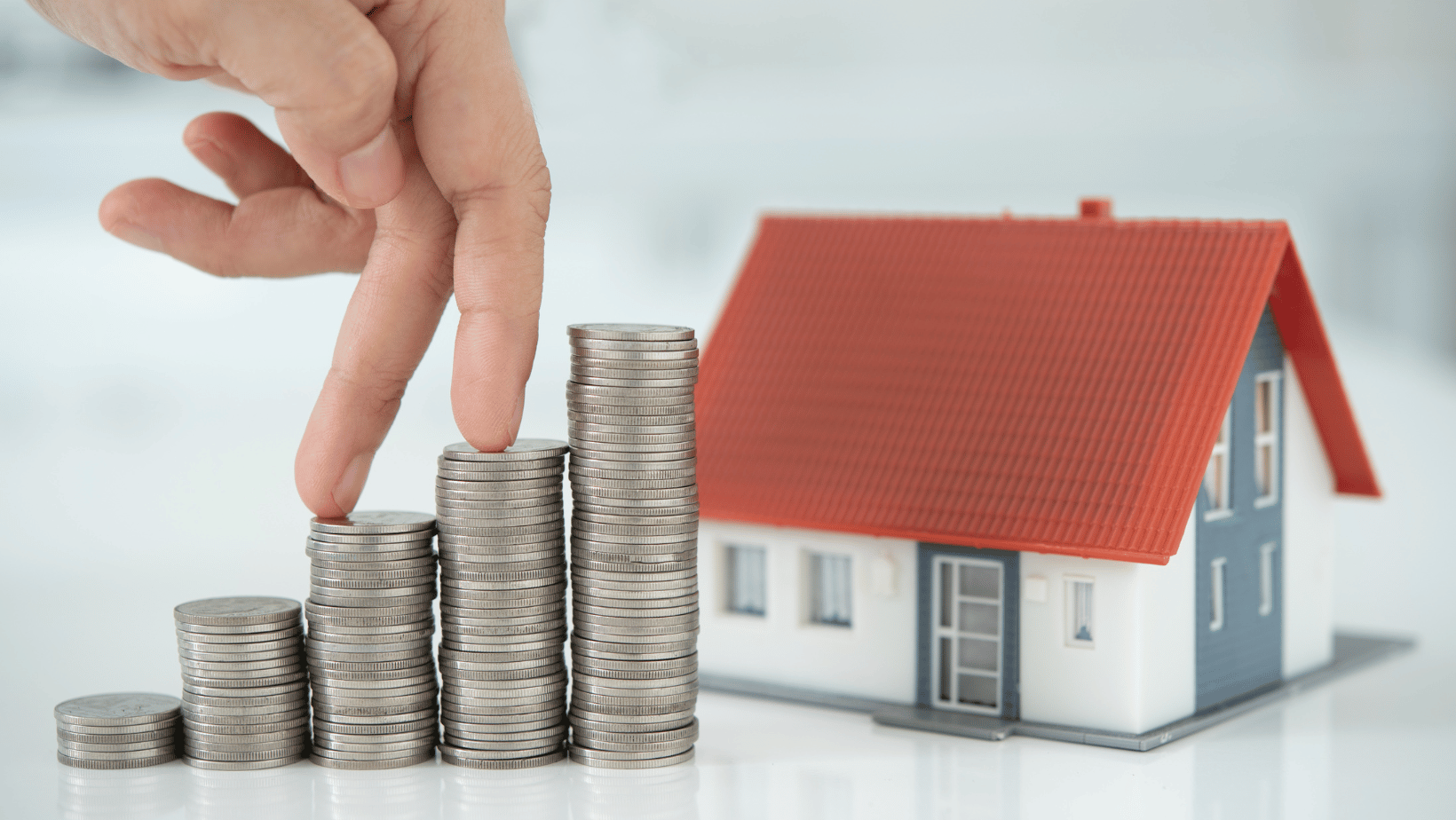 Of course, you do! Who wouldn't want to enjoy the benefits of passive income with positive cash flow?
Passive income from a property with positive cash flow is a game-changer for accumulating wealth and attaining financial independence. The benefits of passive income can help you build an exponentially growing portfolio.
1. Financial and Time Freedom
Passive income provides more freedom and independence than typical 9-5 jobs and frees you from trading time for money. When you have passive investments, money works for you and not the other way around.
2. Wealth Creation
The core of wealth creation is positive cash flow. History has proven that one of the best ways of accumulating wealth is through a large portfolio. Investing in passive income-generating assets like rental properties gives you both cash flow and long-term wealth.
3. Portfolio Diversification
Diversification is critical for any successful investment portfolio. When one asset doesn't perform, others will. Diversification helps lower risk and stability, fostering ongoing financial security.
4. Reduced Stress
Instead of living paycheck-to-paycheck or stressing about emergency finances, positive cash flow provides a constant safety net that gives peace of mind while decreasing financial anxiety. Assets that have negative cash flow might have a stronger appreciation, but what happens if you lose your job and can no longer pay the mortgage on your investment property? Investors should prioritize positive cash flow to ensure security.
5. Generational Wealth
You have an incredible opportunity to leave behind a legacy of generational wealth. As your portfolio generates income and expands over time, you can pass along assets to future generations, giving them a solid basis of financial security and freedom.
Truly Passive Income in the Toledo Real Estate Market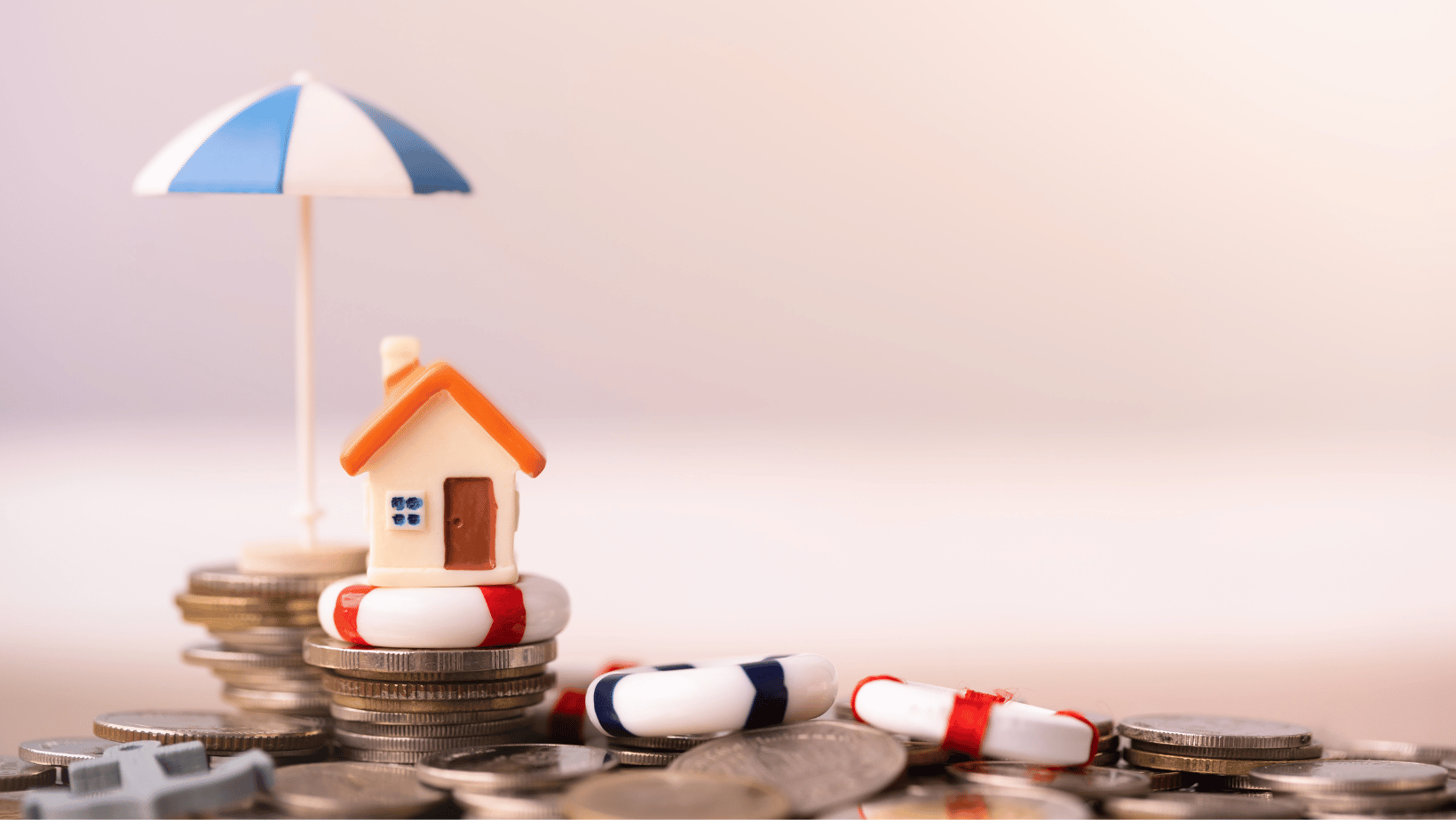 When investing with Ohio Cashflow, you gain access to the Holy Grail of investing: truly passive income. We specialize in turnkey properties that generate consistent cash flow without daily involvement on your part.
It's like owning a well-oiled machine that effortlessly generates profits in the background. Similar to automated operations, our turnkey properties are designed to operate without the need for continuous manual intervention. Oz Realty, our partner property management company, provides stress-free property management, tenant placement, and maintenance, ensuring consistent income while allowing you to focus on what's important to you.
While other investors struggle with the complexities of real estate management, you can relax and be confident in your experienced team who does all the heavy lifting. Oz Realty acts as your payment chaser and handles property maintenance issues. With Ohio Cashflow, you have unlocked passive income streams.
Why settle for the tedious and stressful tasks associated with traditional real estate investing when Ohio Cashflow provides you with true passive income? Let us be your ticket to financial freedom, where your money works tirelessly on your behalf.
Why You Should Invest in the Toledo Housing Market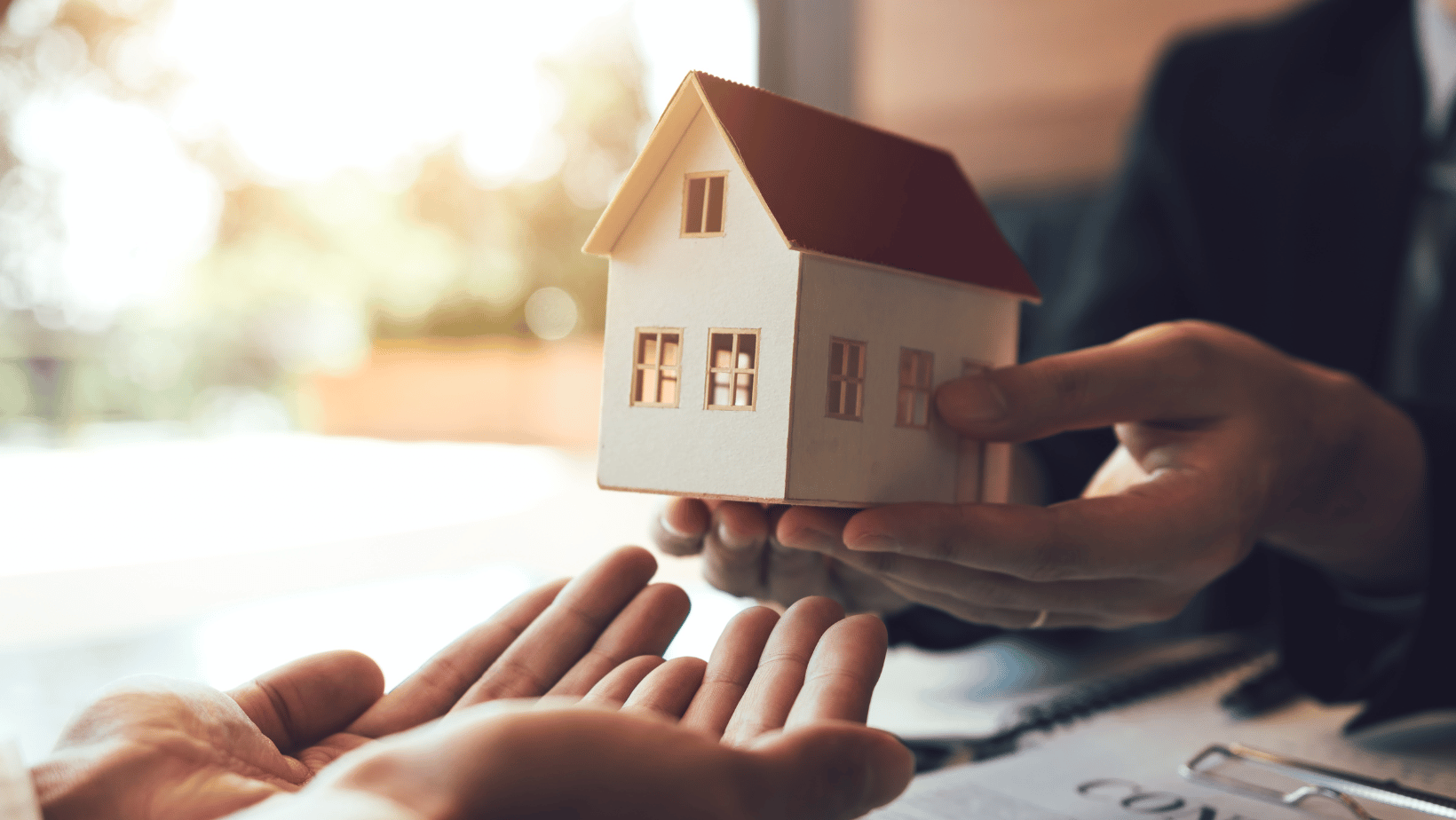 The Toledo real estate market offers stability and a strong renters market. Investors target our city because they see the value in reliable passive income and a market where real estate prices just don't go down (because they are already so cheap!).
Compared to other real estate markets from most cities, Toledo offers affordability, high rental demand, low vacancy rates, and emerging market potential. Investing here can lead to strong returns on your investments.
Affordable Housing: Toledo's Real Estate Advantage
Undoubtedly, the most attractive part of Toledo's real estate market is its unbelievable affordability factor. The average home price of a single-family home in 2023 is $105k, according to realtor.com. Compared with nearly all other cities across Ohio and the country, property prices in Toledo are by far the cheapest, enabling investors to enter with lower capital requirements while realizing greater potential long-term gains.
Investor-Friendly Rental Market
Toledo boasts a strong rental market, with nearly half its population renting their homes. A combination of factors, including Toledo's population, job prospects, and educational institutions, drive rental demand.
Fair Market Rent prices in Toledo are significantly below the national average and continually rising compared to other cities.
Currently, Toledo's Fair Market Rent for two-bedroom apartments stands at just $906 per month - an increase of 12.41% year over year from when rent for similar two-bedroom homes stood at $806. This upward trend indicates a healthy market trajectory and the potential to profit from growing rental income streams.
A Stable Market for Investors with Low Vacancy Rates
Toledo boasts impressively low vacancy rates due to high rental demand. Because of the high number of renters in the market, investors can quickly find tenants for available units, thus eliminating income gaps quickly and ensuring steady rental income streams for investors.
Toledo's Emerging Market Opportunities
Toledo represents an emerging market with tremendous potential. The city is currently undergoing revitalization and economic development, drawing both businesses and residents. By investing in this real estate landscape, investors capitalize on potential property appreciation while reaping the rewards of an evolving real estate scene.
Ohio Cashflow assists you in taking full advantage of the Toledo housing market by offering turnkey housing properties that are fully renovated, tenant ready, and professionally managed - meaning hassle-free investments with maximum returns. By teaming up with us, we ensure your investments provide maximum return.
Why Do We Ask Our Real Estate Investors to Pay a $5,000 Deposit?
Now, let's address the elephant in the room – the $5,000 deposit required by Ohio Cashflow. While it may raise eyebrows, this deposit serves a vital purpose: to solidify your commitment and dedication to achieving your investment goals. It showcases your trust in our expertise, paving the way for an exceptional turnkey investing experience.
The $5,000 is held in our accounts until you buy one of our turnkey real estate investment properties. At that time, the deposit is applied directly to the purchase of that property. You're not losing any funds, and we don't keep the deposit.
But why is this deposit so essential?
Ohio Cashflow requires deposits as a sign of commitment from investors, as we dedicate resources towards finding you the perfect turnkey property investment. Your deposit signifies:
Commitment

It proves your genuine commitment to Ohio Cashflow and real estate investment opportunities.

An Act of Good Faith

Making a deposit shows your commitment and seriousness toward investing with our team and functions as an act of good faith.

Trust and Confidence

By placing the deposit, you demonstrate your faith and trust in our expertise and ability to deliver exceptional results.

Priority and Attention

Our dedicated and expert advisors ensure you receive their complete focus during every step of your investment journey.

Access to Resources

Your deposit allows you access to valuable resources, including our team of real estate professionals.

Exclusive Inventory
Access to our exclusive inventory options, which we don't put on the open market. These properties make for profitable investment properties, but they aren't available to anyone outside our exclusive network.
Your Deposit is 100% Refundable
If you decide that Ohio Cashflow or the Toledo market is not the right choice for your, we understand. Your $5,000 deposit is fully refundable. If you choose not to push forward with our product, your deposit will be returned to you, protecting both your interests and giving you peace of mind.
The Steps to Buy Turnkey Real Estate in Toledo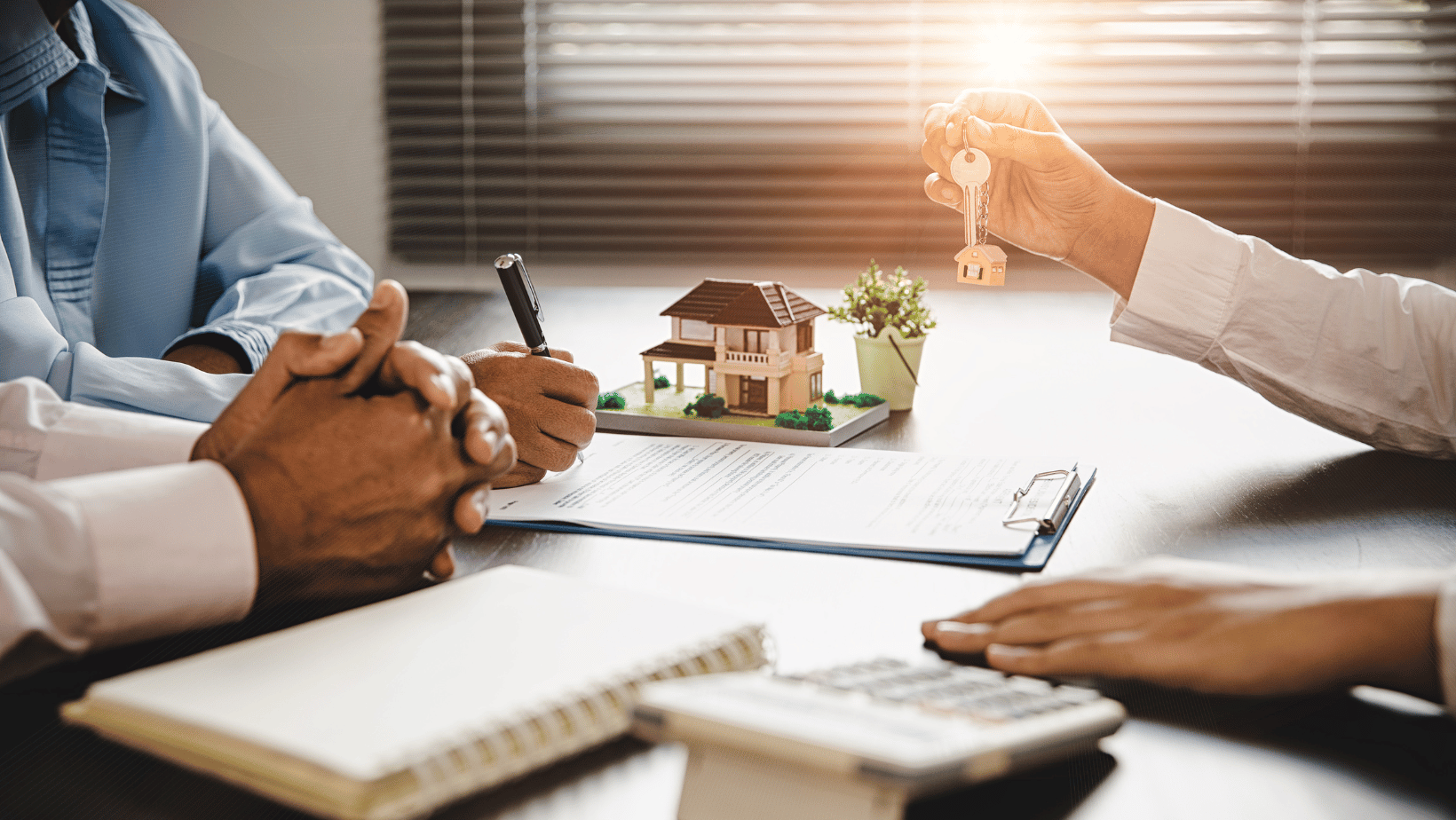 Investment in turnkey real estate provides a simple yet effective means to generate passive income, and Toledo, Ohio, presents attractive market conditions for potential investors. Ohio Cashflow makes the process simple - here are our steps for purchasing turnkey property in Toledo:
Step One: Submit Your Investor Application 
The initial step in our service is for you to submit our investor application. This application enables us to understand your investment goals, financial situation, and preferences. It's how we assess if you are the right fit for Ohio Cashflow.
Step Two: Discuss Investment Goals with the Ohio Cashflow Team
Once your application has been reviewed, our team will reach out to discuss your investment goals in more depth. This consultation allows us to ensure our services match your goals of investing and that you fit within our company's core values.
Step Three: Pay Your Deposit
To protect our investment process and secure your commitment, we require a deposit of $5,000 as proof of intent. Paying this deposit demonstrates your seriousness about investing. And yes, the deposit is refundable if you choose not to move forward with a purchase.
Step Four: Review And Pick the Perfect Investment
Now comes the exciting part! Our team will present a selection of turnkey properties that meet your investment criteria, along with all necessary details such as property details, financial projections, tenant profiles, costs, and projected rental income estimates. You will have ample opportunity to review each property before making your selection decision.
Step Five: Buy Your Turnkey Property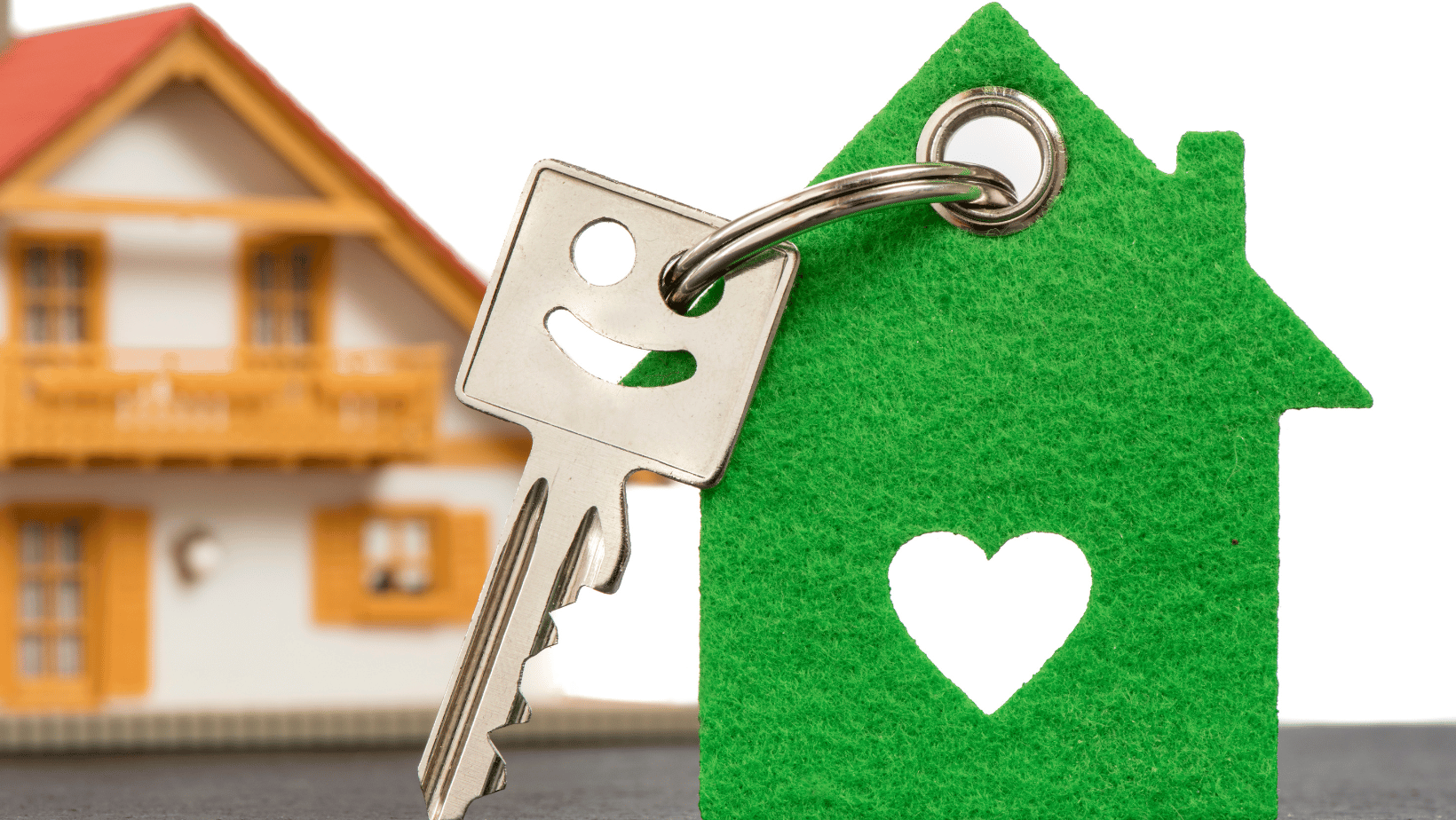 Now it is time to complete your purchase. Our team will act as your concierge through every aspect of purchasing, such as compiling your contract, introducing you to an insurance provider, and closing procedures. Rest assured, knowing we're with you every step to ensure a smooth transaction.
Step Six: Engage Oz Realty Property Management Services
Although engaging our property management partner, Oz Realty, is optional, we strongly encourage it. They specialize in professional tenant screening and rent collection, as well as maintenance issues and property inspections. Their property management services help make sure that your investment remains worry-free while realizing its full earning potential.
Step Seven: Enjoy Passive Income
Now that your turnkey investment property has been successfully acquired and managed, it's time to enjoy the benefits of passive income. Your rental income will bring a steady source of cash flow without the daily hassles associated with active property management. Observe its growth while enjoying the financial freedom that passive income affords.
At Ohio Cashflow, we specialize in turnkey real estate investments in Toledo, helping investors achieve their financial goals through passive investing. With our expertise and commitment to your success, we're here to guide you through the process and help you capitalize on the opportunities Toledo offers.