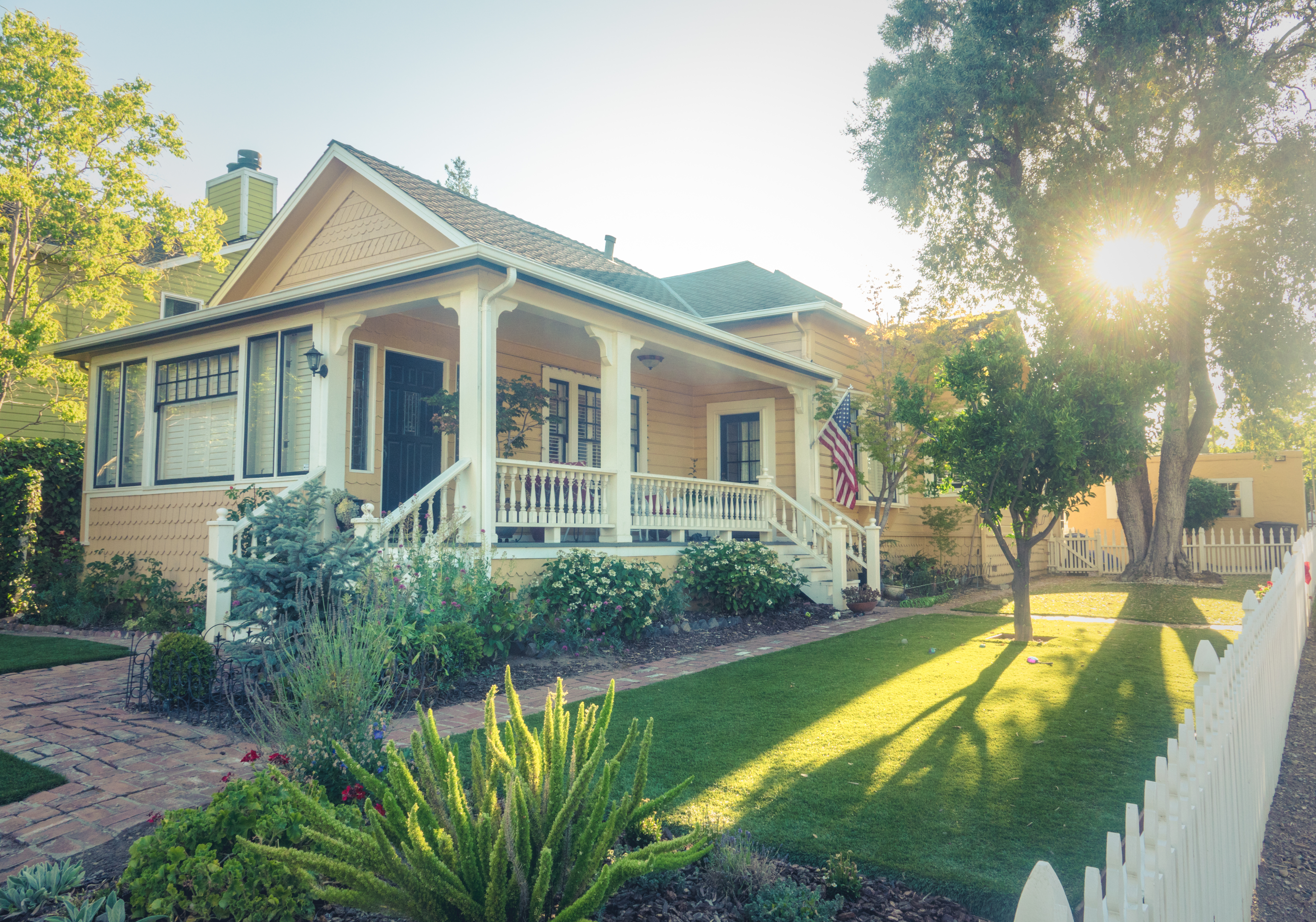 At Ohio Cashflow, we have honed a unique strategy in our turnkey investments that involves pre-selling properties. Why do we pre-sell our properties, and what benefits does this strategy offer our investors?
Let's delve into the specifics of why we pre-sell our properties and how this approach maximizes investor returns and simplifies entry into the Toledo real estate market.
How is a Turnkey Property Different than Traditional Investing?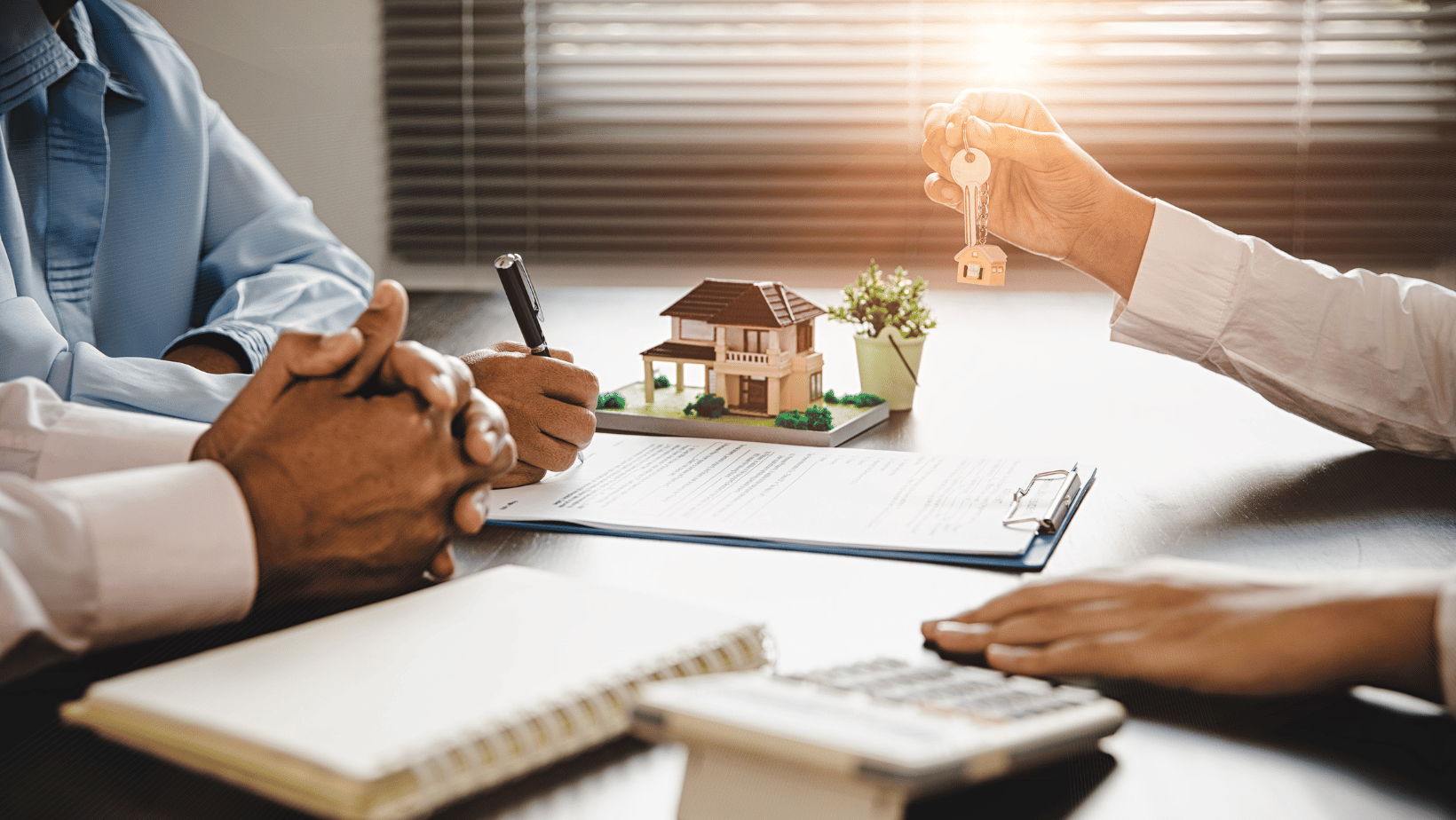 Are you interested in the generational wealth benefits and passive income possibilities of real estate investment but find traditional methods overwhelmingly time-consuming? If so, turnkey solutions might be your best option.
But, if you want to be more involved in the process of buying and renovating a property, finding tenants, and ongoing management, then stick with traditional investing. Investors who are prepared to take on all the work that traditional rental properties require a stand to make the strongest profits, and we don't want to get in your way.
Our turnkey investment model at Ohio Cashflow is different from traditional investing because it allows investors to enjoy the passive cash flow without lifting a finger. You don't need to research areas, hunt down deals, fund renovations, or manage tenants.
We just need you to trust our knowledge and expertise in bringing you the best investment in the market.
Traditional Investing: A Hands-On Journey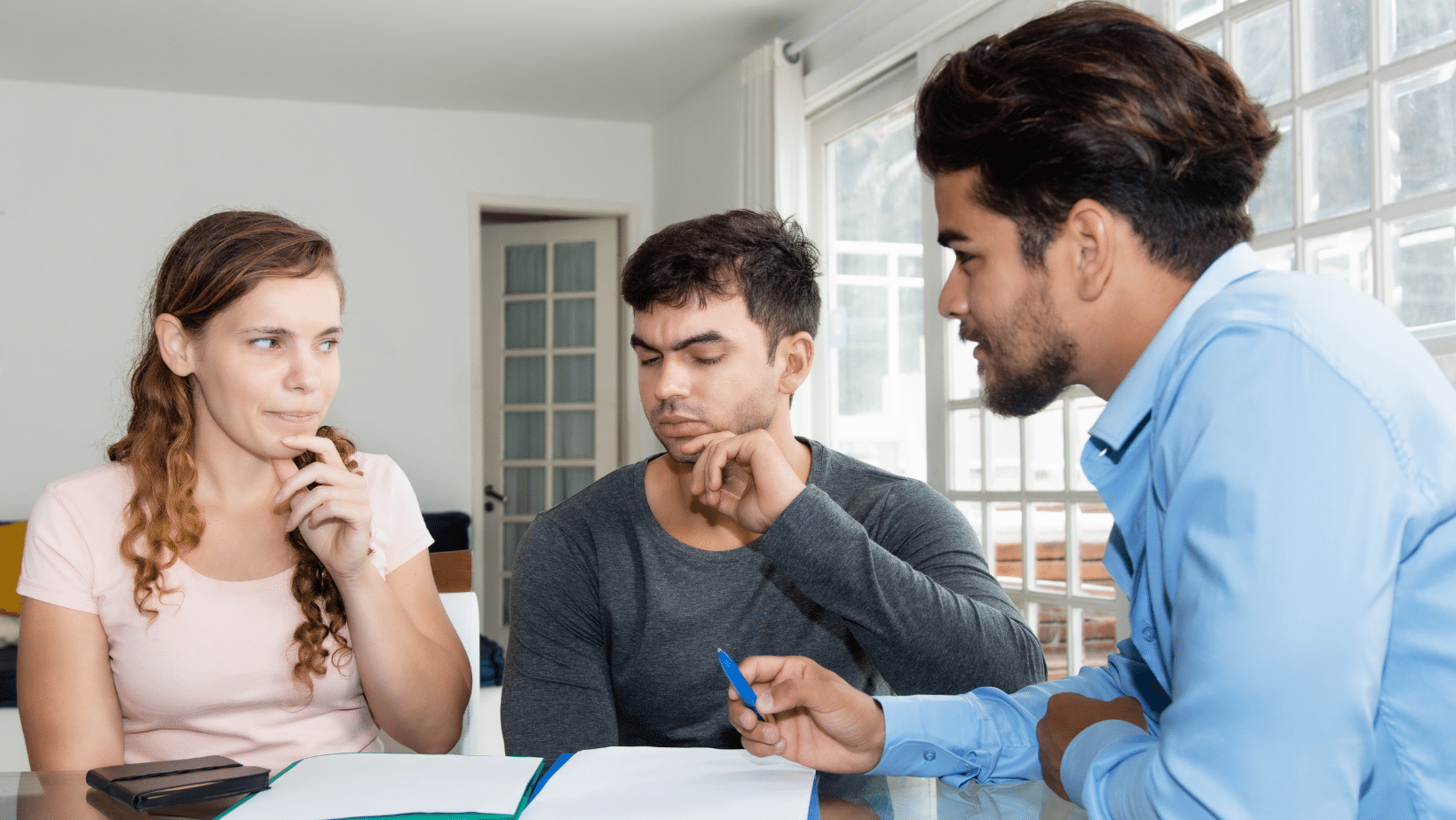 Are you prepared to spend hours researching properties, negotiating deals, and overseeing renovations? If you answered yes, good for you.
But before you sign a contract on a rental property, keep in mind the factors you will face choosing the path of traditional real estate investing.
Extended Research and Due Diligence to Secure Properties
Traditional real estate investors commit significant time and energy to conducting extensive research on potential investment properties. They evaluate market trends and the feasibility of investments. Due diligence is integral to making informed decisions that mitigate risks when investing.
Remember, you make money when you buy, not when you sell, so buying smart is critical to your investment success.
Active Property Management
Traditional investing requires active involvement in property management. Investors must be prepared to manage tasks like tenant screening, maintenance and repair issues, collecting rent, and complying with local regulations.
Market Knowledge and Analysis
Successful traditional investors possess in-depth knowledge of local real estate markets, which is hard to acquire if you're an out-of-state investor or lack years of expertise. Hands-on investors should remain up-to-date on changing market trends, property values, rental rates, and economic factors that affect property performance in order to make informed investment decisions.
Dealing with Risks and Challenges
Traditional investing exposes investors to numerous risks, including market fluctuations, vacancy periods, tenant turnover, and unexpected repairs. If they don't have the right team to work with, they must be constantly on guard, strategizing how to protect their asset.
Time Commitment and Flexibility
Traditional investing can be time-consuming for investors who choose to handle property management themselves, especially when handling inspections, negotiations, paperwork filing, tenant communications, and other unforeseen issues. Flexibility and multitasking are critical skillsets.
Many potential investors are overwhelmed by traditional investing. The hands-on work and associated challenges is a major deterrent for many, but the reality of our economy is that real estate is the best long-term wealth generator.
If you want to enjoy freedom from the stress of traditional investing, our turnkey solutions at Ohio Cashflow might be the ideal fit for you. It's a hassle-free and rewarding approach to real estate investing.
Hassle-free Turnkey Investing with Ohio Cashflow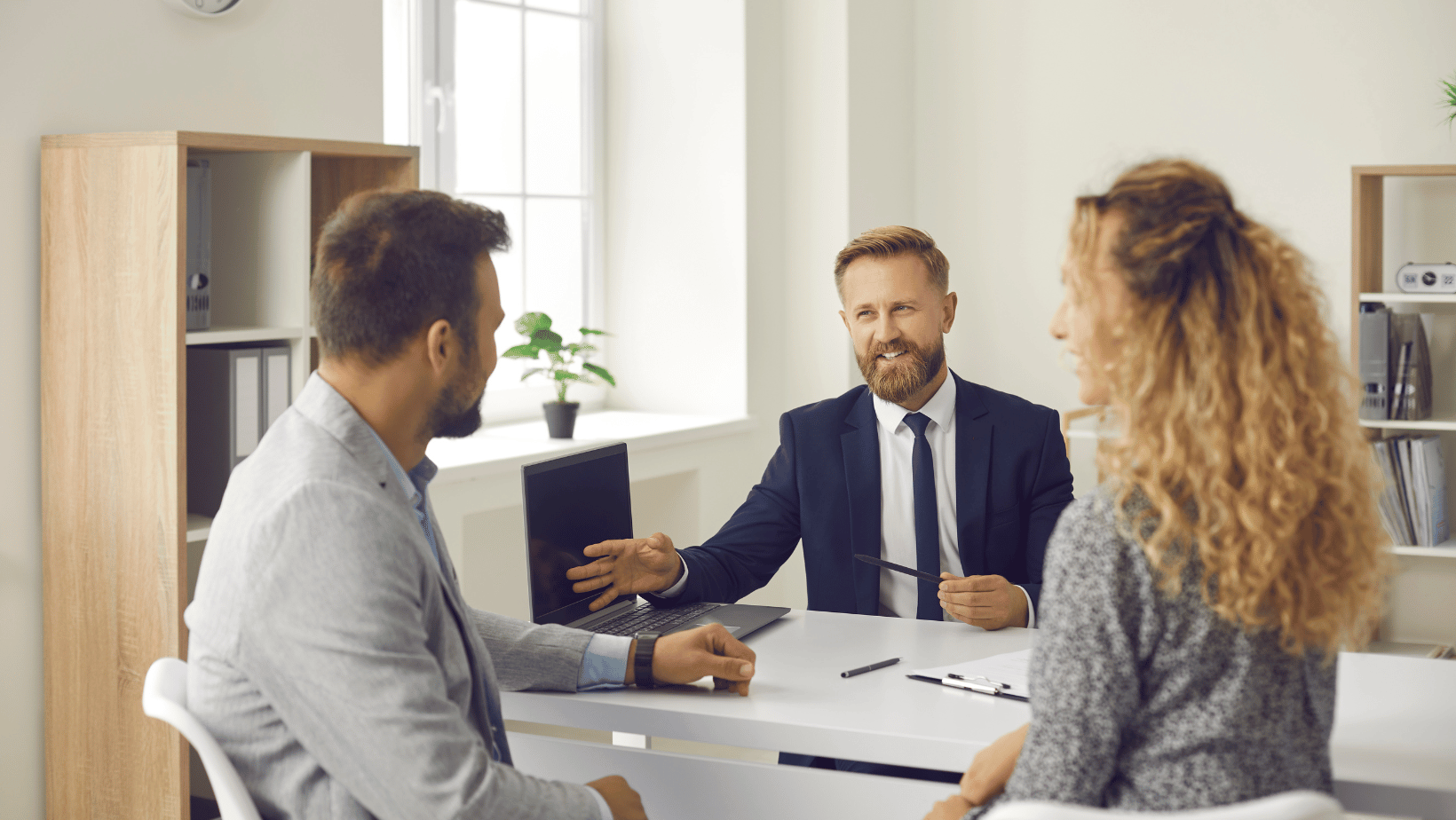 Imagine investing in fully renovated, tenant-ready properties without lifting a finger to maintain them. That is what Ohio Cashflow offers our buyers. The bonus? Most of our properties cost less than the deposit on investments in other markets.
Ohio Cashflow has experienced unparalleled success and recognition in turnkey real estate investment. We've cemented our position as a leading turnkey real estate investment company across the country, earning widespread acknowledgments along the way. With a simple Google search, you'll find positive testimonials and reviews from our investors attesting to the quality of our services.
How did we achieve such a strong reputation? Our success can be traced back to our unwavering commitment to doing right by every investor with whom we work. We firmly believe that quality always outshines quantity. By continually seeking excellence, we've built up a solid reputation that we live up to with every transaction.
The Turnkey Advantage: Why Choose Turnkey Investing?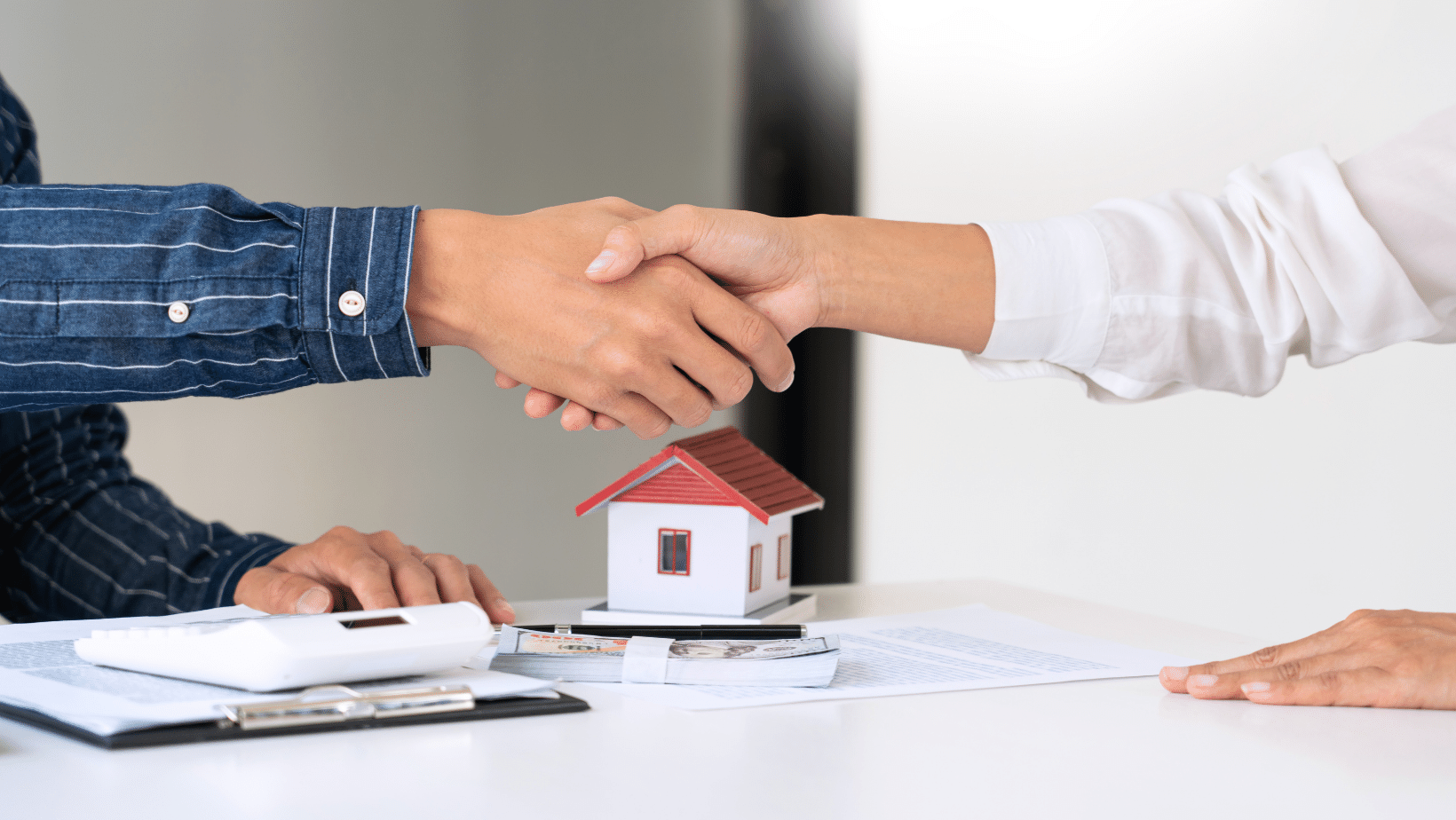 Experience immediate cash flow and passive income with turnkey investing.
Turnkey properties provide fully renovated, efficient, tenanted properties allowing you to skip renovation and leasing processes altogether. It's the easy way to scale your portfolio. Our investors get expert guidance from turnkey providers, putting them on the fast track to reaching financial success in real estate investment.
Passive Income Generation Method
Turnkey investing provides investors with a completely passive income stream, enabling them to reap the rewards of rental property ownership without being burdened by ongoing management duties.
Diversification & Scalability
Investors can easily expand their portfolios by purchasing multiple turnkey properties, which diversifies their portfolio and increases returns.
Reduced Stress and Complexity
Turnkey investing makes investing easier, relieving investors of the headache of property acquisition, renovation, tenant placement, and ongoing management responsibilities.
Gain Access to Prime Investment Markets
Ohio Cashflow operates in Toledo, an in-demand market presenting investors with fantastic cash flow and steady value appreciation.
Streamline Your Investment Process
Ohio Cashflow's turnkey approach is designed to make investing accessible and straightforward for all investors, no matter their level of experience. Our team guides you through property selection to closing a deal. We provide detailed property information, financial projections, and open communication. We aim for every client to feel supported in making confident investment decisions, even if it's their first time!
Ohio Cashflow's turnkey approach offers a simplified investment. Thanks to our expertise and comprehensive services, even novice real estate investors can confidently enter this industry knowing they have a partner they can rely on to guide them through the complexities of their investment journey.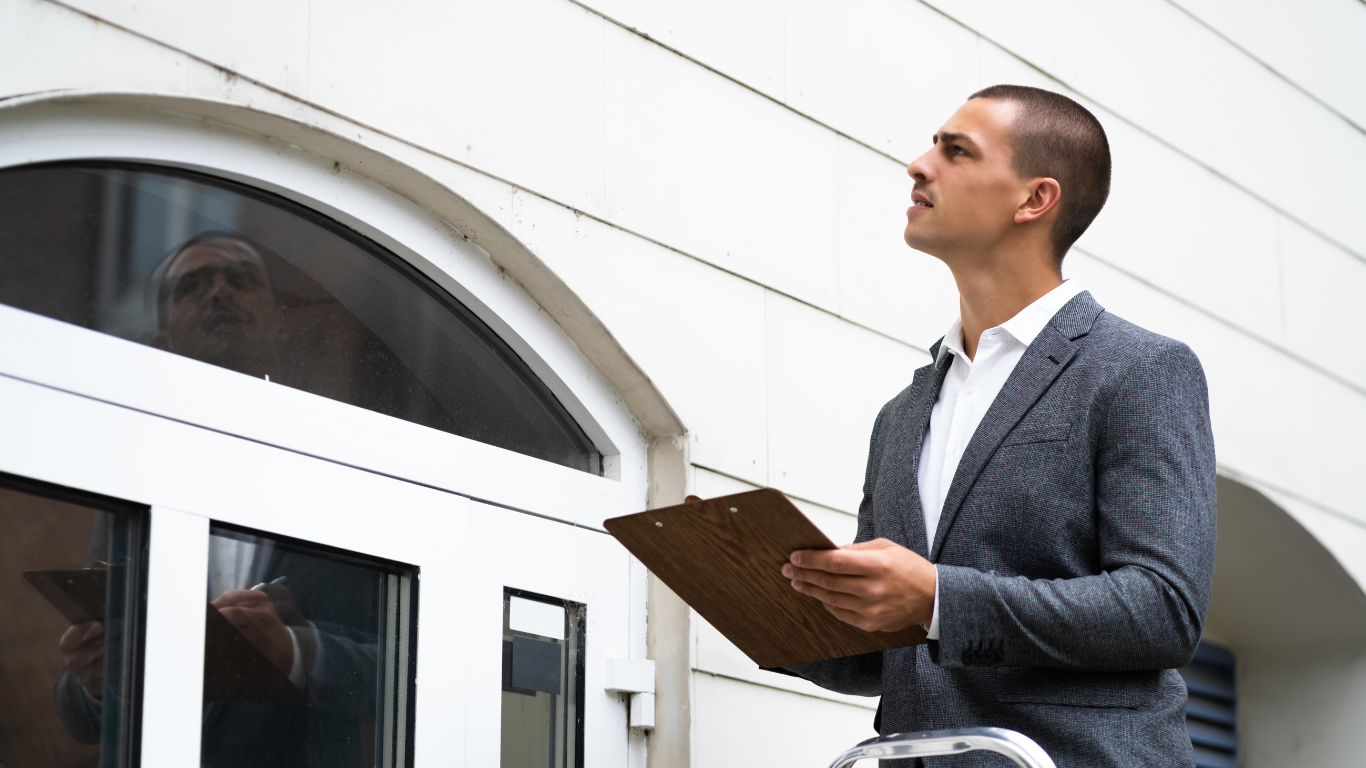 Why Does Ohio Cashflow Pre-Sell Our Turnkey Investments?
So let's address the heart of the matter: Why do we pre-sell our turnkey properties?
Ohio Cashflow's stellar reputation has propelled us to the forefront of the investment industry, drawing in many eager investors seeking turnkey deals.
The overwhelming response we consistently experience demonstrates their trust and faith in us. They trust us because we don't settle for mediocrity. We don't chase numbers and quantity but rather focus on delivering the best quality service to each and every investor we work with.
We manage high demand from eager cash investors who are ready to seize turnkey opportunities. Because of this demand, we pre-sell our properties so that our clients can secure their properties and not lose out.
How does it work?
We present you with a property whose numbers beat investments in other markets. It's impossible not to recognize the opportunity and the promise of immediate returns on investment. Next, investors commit to purchasing the property. We guarantee you rent from day one, beginning with the closing of your property.
Behind the scenes, as you enjoy your new investment, we go into action. Our skilled team works quickly to transform your property with a quality renovation. Meanwhile, we actively search for a qualified tenant who will provide steady cash flow.
At Ohio Cash Flow, we don't just work behind closed doors - we want you to experience every step of our journey alongside us! We keep you informed, engaged, and up-to-date with progress updates.
Can you easily browse our properties like browsing for traditional properties online? Unfortunately not. Ohio Cash Flow offers exclusive listing access to investors who understand our product's worth. Our turnkey properties are not available to just any buyers. Instead, you have to submit an investor application to become an Ohio Cashflow investor.
At Ohio CashFlow, we are setting the real estate investment industry ablaze.
What Kind of Properties Does Ohio Cashflow Buy?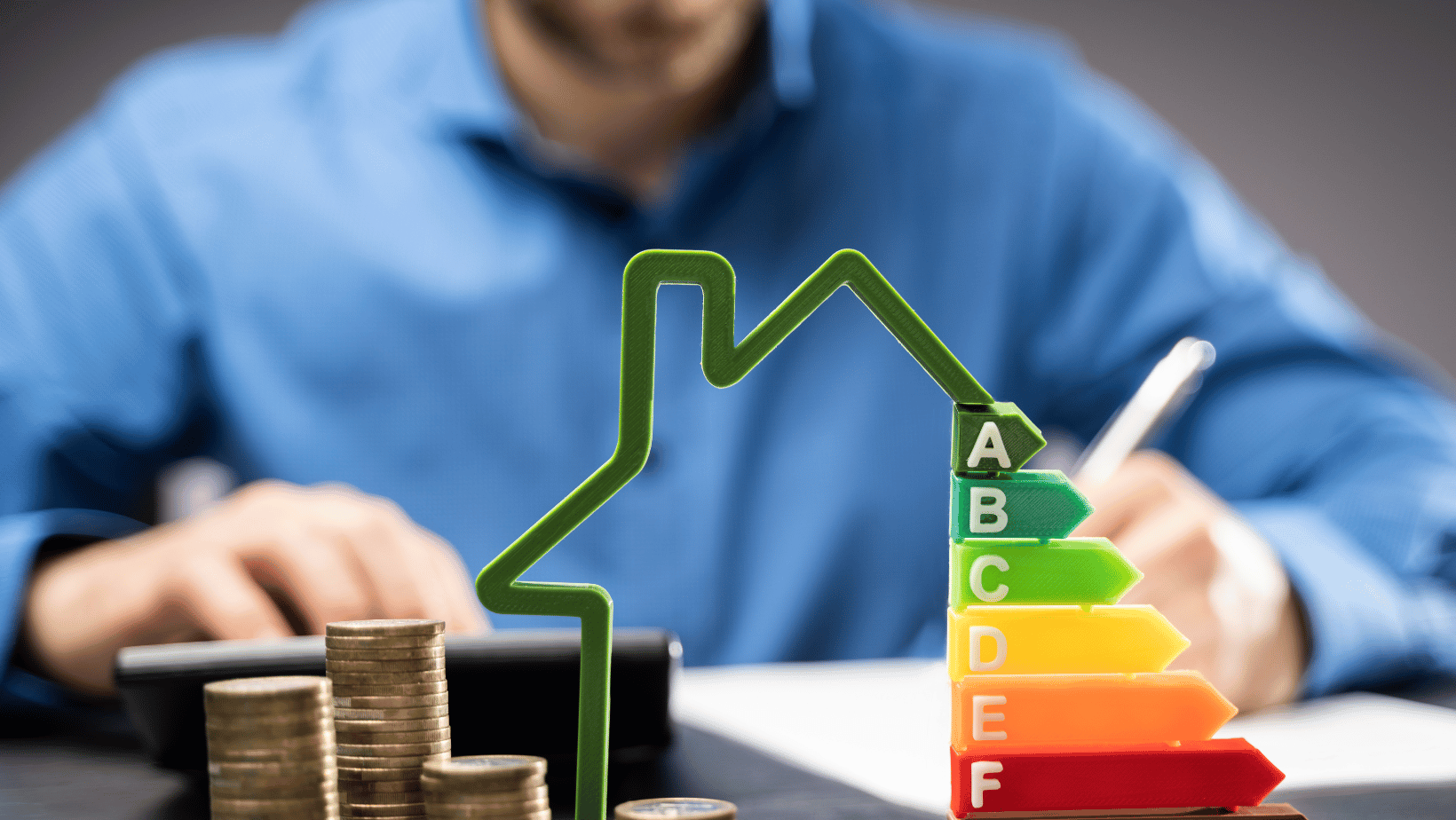 Ohio Cashflow focuses primarily on purchasing B-Class properties in Toledo, Ohio.
These properties are located in desirable neighborhoods, boasting access to amenities like schools, parks, shopping centers, and job opportunities. They are either well-maintained properties or easily updated to meet modern standards and appeal to a wide range of quality tenants.
Investing in B-Class properties provides several advantages, including:
Affordability attracts a larger pool of potential renters, resulting in a lower vacancy rate and consistent rental income.
Potential for appreciation. As Toledo's economic status continues to grow, so does the value of properties, promising potential for equity growth.
Lower risk than higher-end properties, primarily due to stable demand, solid tenant base, and growth potential.
Perfect opportunity for value-add or fix-and-flip investments. Ohio Cashflow acquires properties at a discount, enhances their market value through renovations and improvements, and delivers them as turnkey investments to our clients.
The Renovation Process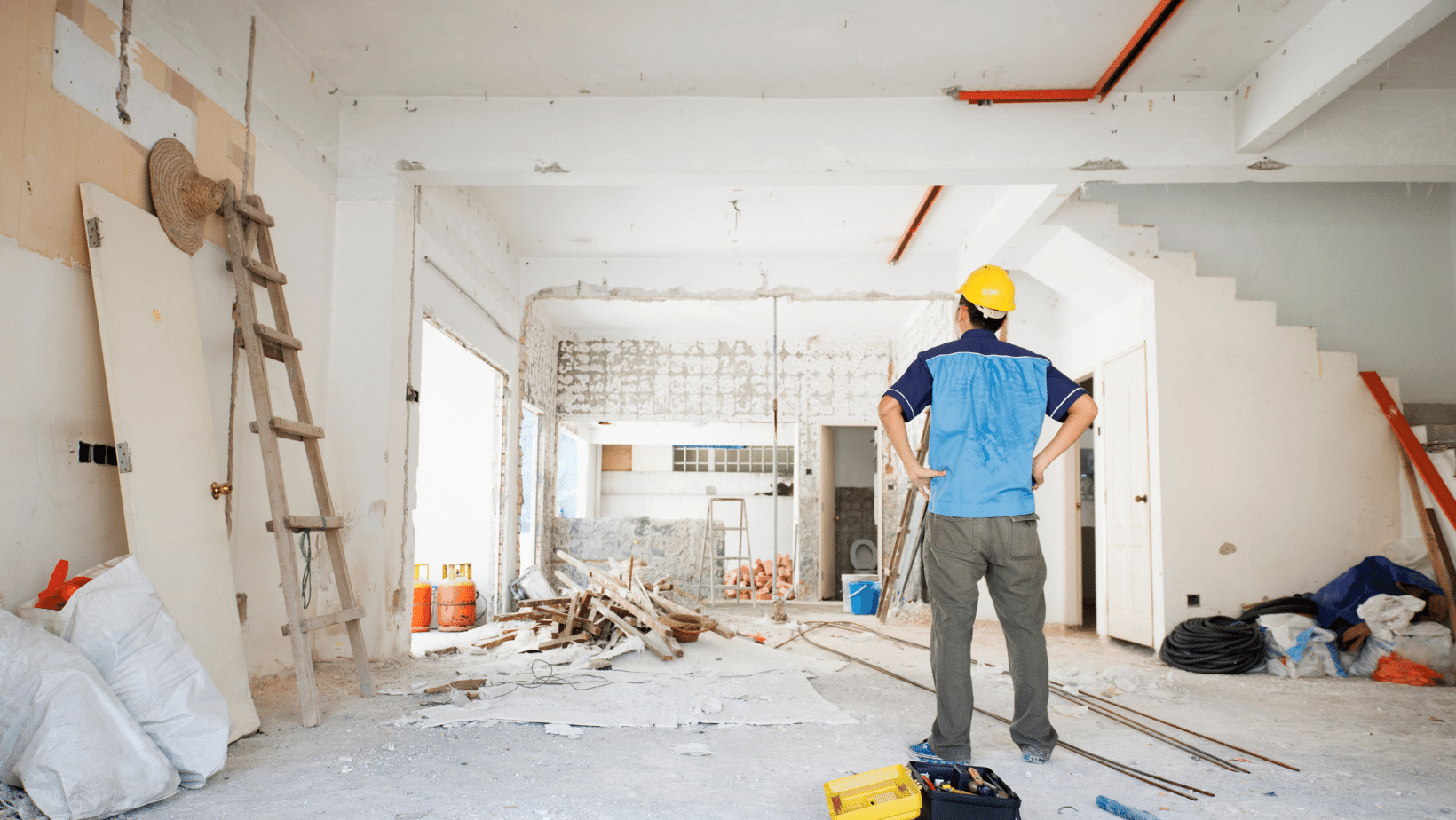 Our strategic upgrades breathe new life into properties and amplify their investment potential. But who pays for these renovations, and how do we ensure top-notch quality without overspending?
At Ohio Cashflow, we firmly believe in providing our investors with fully renovated properties that are a self-sufficient and sustainable standard, ensuring long-term profitability.
Our approach to renovation is all about efficiency, longevity, and prioritizing necessary improvements. Our renovations often encompass key components like installing a new furnace, water heater, electrical systems, plumbing, and roofing. We make sure the property is clean, bright, and efficient, leading to a comfortable and attractive home for future tenants.
Who pays for renovations?
The nature of turnkey properties is that they are delivered fully renovated. That means that even if you buy one of our properties before renovations are completed, all renovation costs will be covered by Ohio Cashflow. We give you an estimate of our cost and the renovation timeline before you purchase.
Our skilled team at Ohio Cashflow includes experienced project managers and reliable contractors who expertly manage every facet of the renovation procedure.
Our approach to renovations is grounded in practicality and sustainability, not flashiness. We're committed to delivering a high-quality turnkey property that promises long-term stability and returns for our investors.
Why We Chose Toledo's Real Estate Market?
The Toledo real estate market offers a unique market with several compelling factors that make it ideal for turnkey real estate investing, including:
Economic Growth. Toledo has been experiencing consistent economic growth in recent years, showing signs of robust development and stability.
High Rental Demand. The rental market in Toledo is strong with nearly half the city being renters.
Attractive Cash Flow. Properties in Toledo generally offer excellent cash flow due to the city's solid rental market relative to affordable property prices.
Affordable Property Prices. Toledo has one of the lowest median home prices in the country. Its affordability means a landlord can get more for their money, securing quality properties that attract reliable tenants.
Historically Consistent Appreciation. While cash flow is important, property appreciation shouldn't be ignored. Because Toledo's prices are already so low they just don't get any lower. Investors can be confident that their properties will appreciate at a minimum at the rate of inflation.
Why Invest with Ohio Cashflow Turnkey Properties?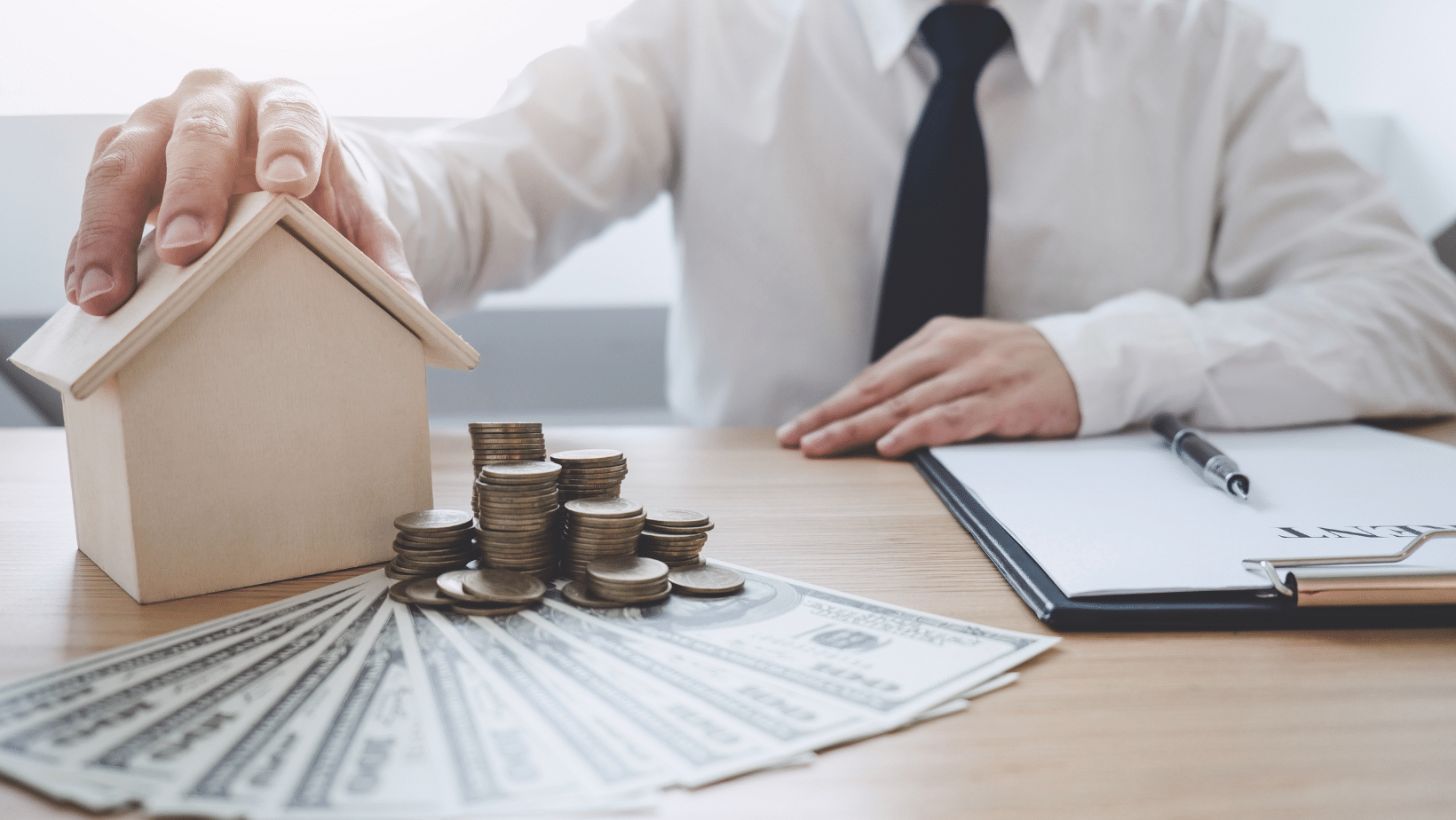 Ohio Cashflow is your dedicated and stress-free business partner for turnkey real estate investments in Toledo. We aim to help investors reach their financial aspirations by leveraging the power of passive investing. With our deep-rooted expertise and unwavering commitment to your continued success, our team is poised to seamlessly navigate you through the investment process.
Now is the time to launch yourself forward to become a landlord and find financial freedom, even if you think you don't have the time or expertise.
Fill out our investor application form now and join our exclusive network of investors who are profiting from our fully renovated and tenanted properties.