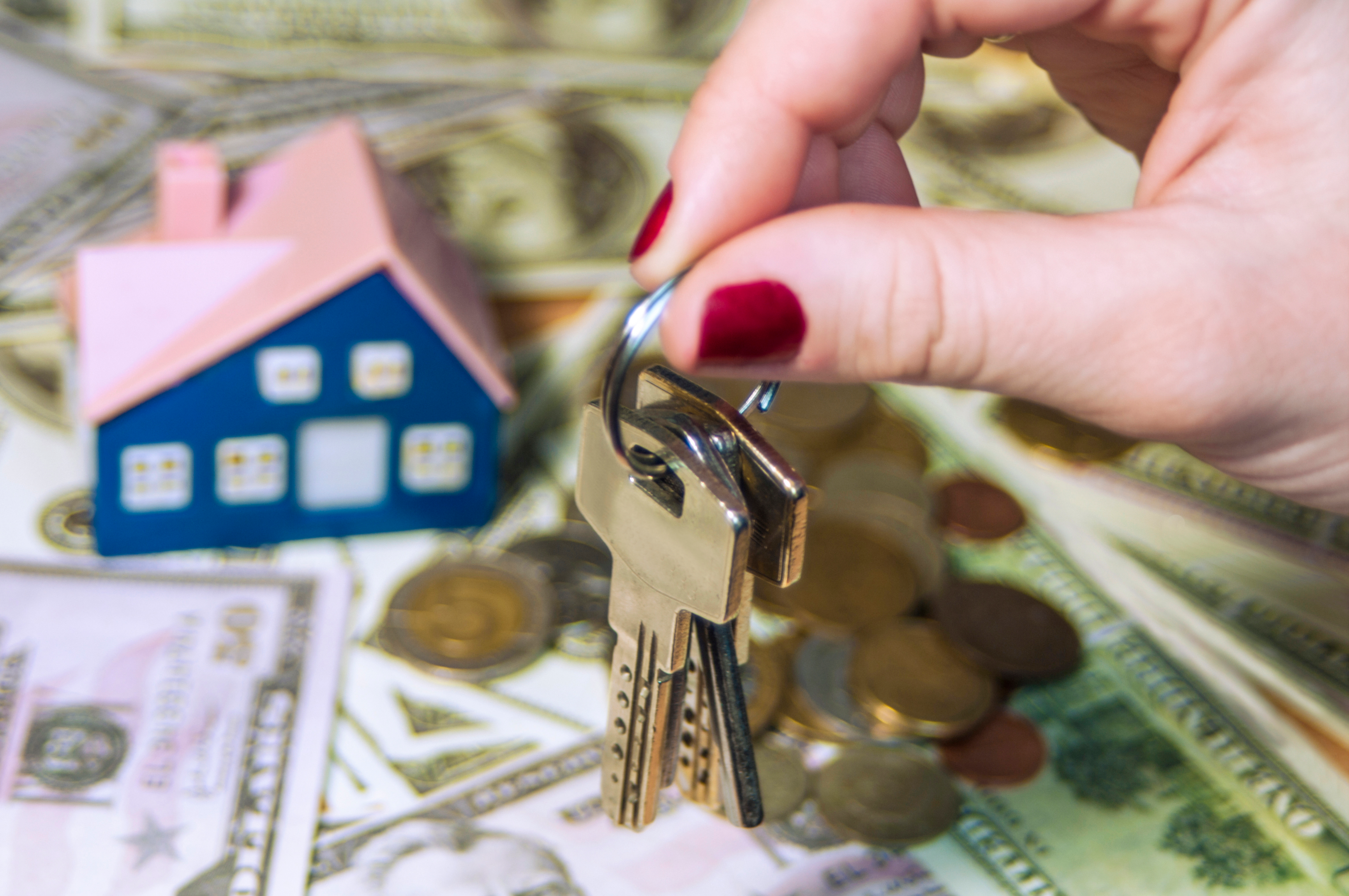 Most real estate investors will happily tell you about the benefits of using leverage and financing to grow your portfolio. But at Ohio Cashflow, we've taken on a different approach.
Real estate investment requires selecting between cash transactions and financing as the initial part of an investment strategy. Each option has its own advantages for investors. At Ohio Cashflow, we only sell our properties to cash buyers because owning these properties entirely gives investors a unique set of benefits and makes the transaction process easier.
Buying with Cash to Simplify Investment Process
Ohio Cashflow believes in the power of cash transactions to simplify investments and maximize returns for both in-state and out-of-state investors in Toledo's turnkey rental market.
At Ohio Cashflow, we firmly advocate establishing a solid bedrock for your investment portfolio through cash purchases. We can be firm on this position because our properties are priced in a considerably affordable range, making cash purchases a smooth and hassle-free experience. Many of our turnkey properties cost less than your car.
Buying our B-Class properties in cash puts investors in an advantageous position both during and after the purchase.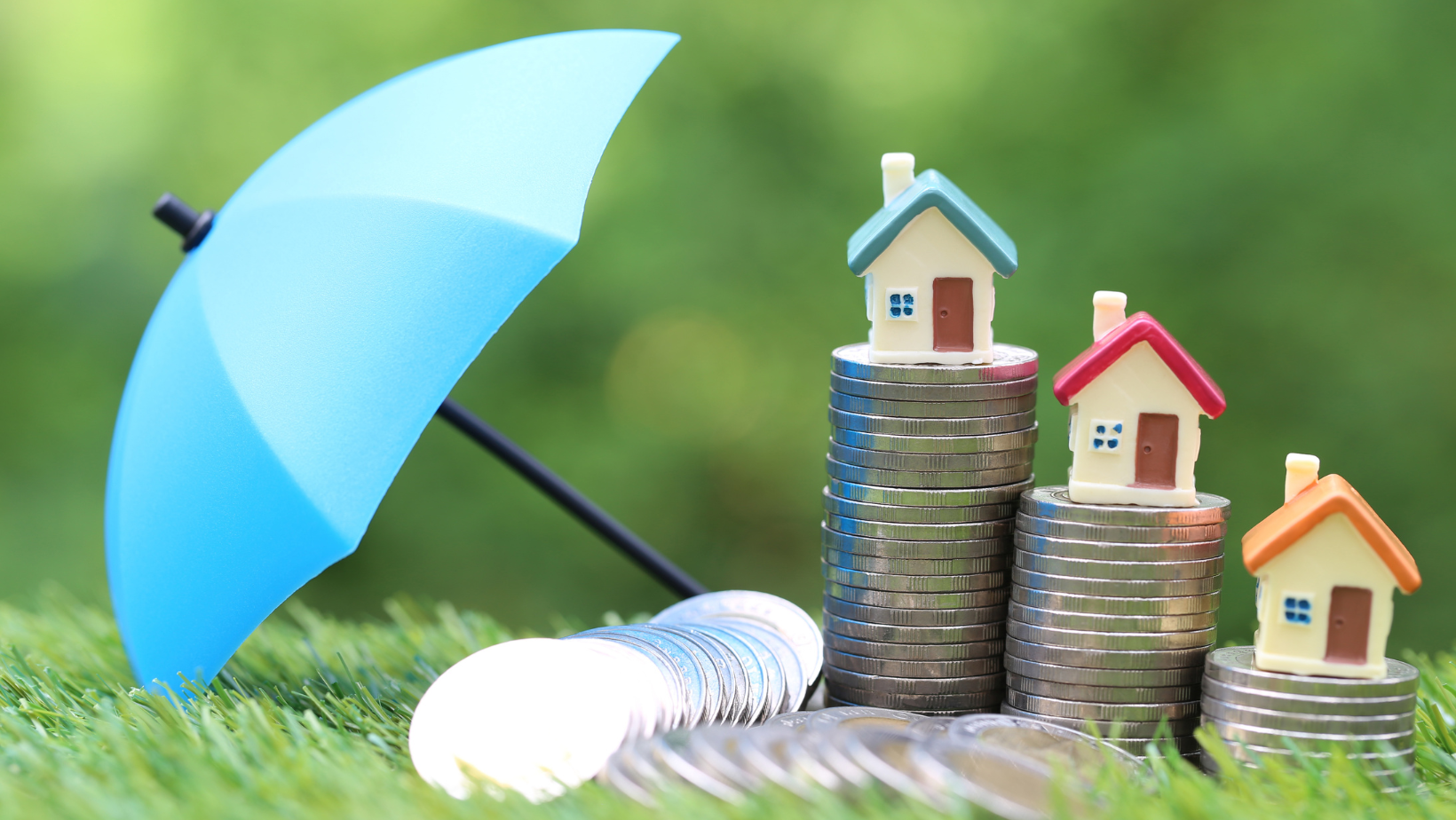 Instantaneous Cash Flow and Returns
By engaging in cash transactions, you'll experience immediate cash flow from day one - eliminating mortgage payments while simultaneously fueling returns.
Simplified Process and Accelerated Results
Cash purchases allow you to sidestep mortgage applications and approval hurdles and capitalize on attractive deals quickly, unlocking their full potential quickly and achieving faster results. That means you don't need to worry about your credit score, income, or lending capacity.
Increased Margins, Lower Costs
By cutting financing costs such as loan fees and interest payments, profits increase, and margins expand. Investors can reinvest their savings to improve properties or diversify investment portfolios.
Reduced Financial Risks and Flexibility
We require buyers to purchase with all cash because it reduces their risk.
Investing in real estate with cash has substantial risk mitigation benefits. For instance, by purchasing a property outright, you eliminate the risk of defaulting on a mortgage and losing the property to foreclosure. Furthermore, when you own a property outright, you have the greater financial flexibility to adapt to market fluctuations, adjust strategies as necessary, and explore new opportunities.
Let's imagine you bought a house for $100,000 using a loan and rented it out. If that property became vacant and no rental income was being generated, you would still be responsible for the monthly mortgage payments. Without the income from rent, you might struggle to meet these obligations, and failure to do so could lead to foreclosure. In contrast, if you purchased the property outright with cash, a vacancy period would not put your ownership at risk. While you would still need to cover ongoing costs like property taxes and maintenance, the absence of a mortgage payment significantly reduces the financial stress during a vacancy.
Turnkey Property Investing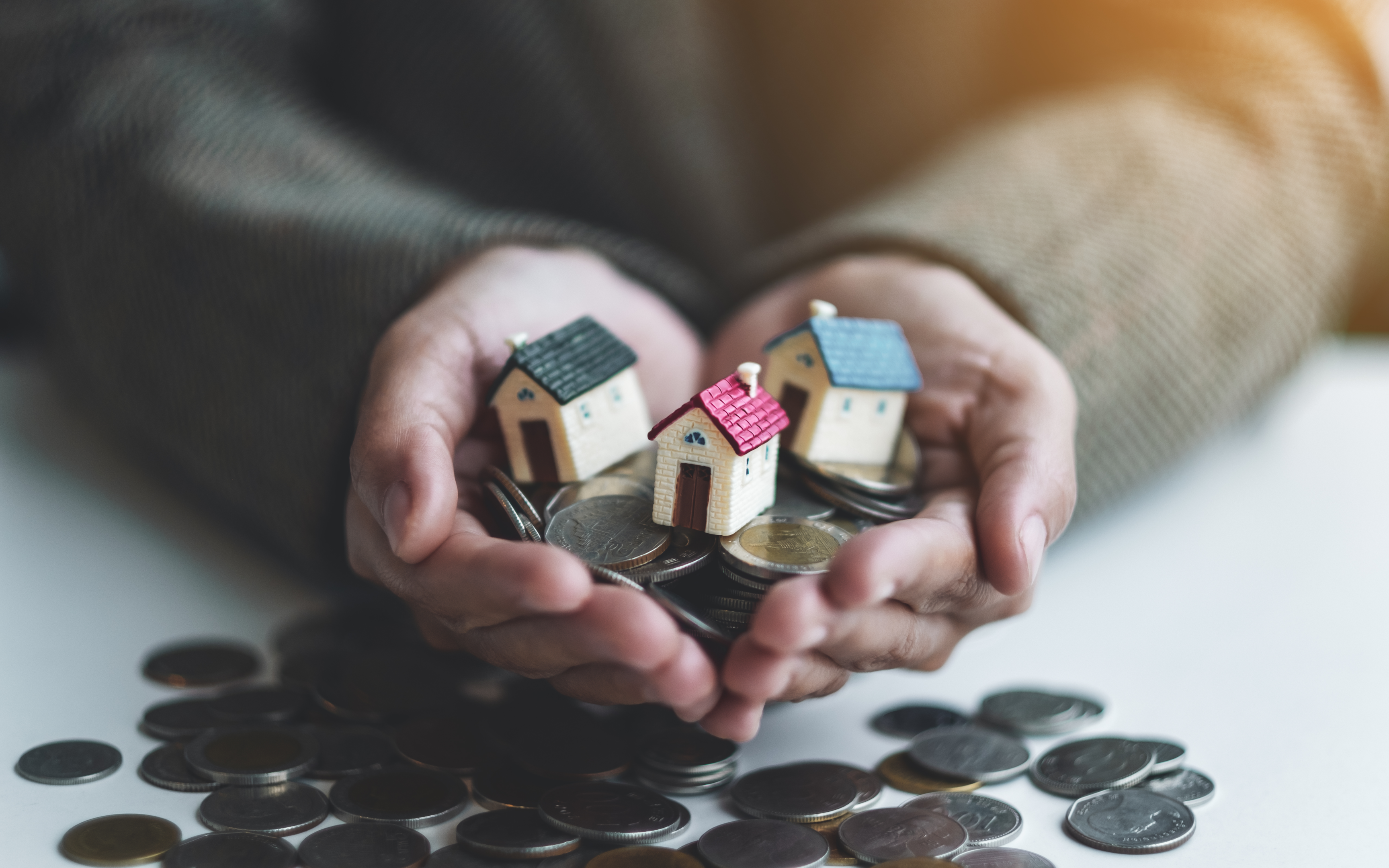 Turnkey property investing gives you a trusted partner who handles the nitty-gritty details, so you don't have to. Turnkey property investing with Ohio Cashflow gives you an experienced partner who purchases, renovates, and manages the property with the goal of providing an immediate source of rental income.
It offers an efficient and hassle-free real estate investing experience, requiring little effort from the investors. If you want real passive real estate investing, this is it. Simply invest in fully tenanted property, and leave property management to the professionals. Essentially, it's a "ready-to-go" investment.
What to Know Before Buying a Turnkey Property
Investment in turnkey properties offers an easy entry into real estate investing, but to ensure its success, some key considerations need to be understood.
Research the Turnkey Provider
Not all turnkey real estate providers are created equal. Many are going to upcharge you and sell you a bad product. You need to do your due diligence and make sure you trust the team you're working with. Conduct extensive research on any turnkey property provider before choosing one. When possible, choose an established business with excellent reviews, a solid track record, and knowledge in your chosen industry.
Analyze the Location
Carefully consider market conditions, rental demand, and economic stability before investing in property in any location. Make sure the property lies within an appealing neighborhood offering amenities and good schools to ensure it has sustainable long-term value to occupants.
Prioritize communication and transparency
Focus on maintaining open and honest communication with the provider regarding property management terms, rental agreements, and ongoing responsibilities.
Assess Property Management Company Services
Evaluate the provider's property management expertise, tenant screening processes, maintenance policies, and responsiveness as part of your evaluation. At Ohio Cashflow, we partner up with Oz Realty, to provide our investors a worry-free property management company for their real estate portfolios. Their team is experienced in the market and knows how to maximize your investment returns.
The success of a turnkey investment hinges on establishing trust and a solid relationship between the investor and the turnkey company. At Ohio Cashflow, we prioritize these fundamental aspects and exclusively collaborate with individuals who align with our shared values of loyalty, honesty, integrity, and respect. Through consistently upholding these principles and creating partnerships with our investors, we have earned a solid reputation as a trusted turnkey provider in Toledo.
Should you Invest in Turnkey Rental Property?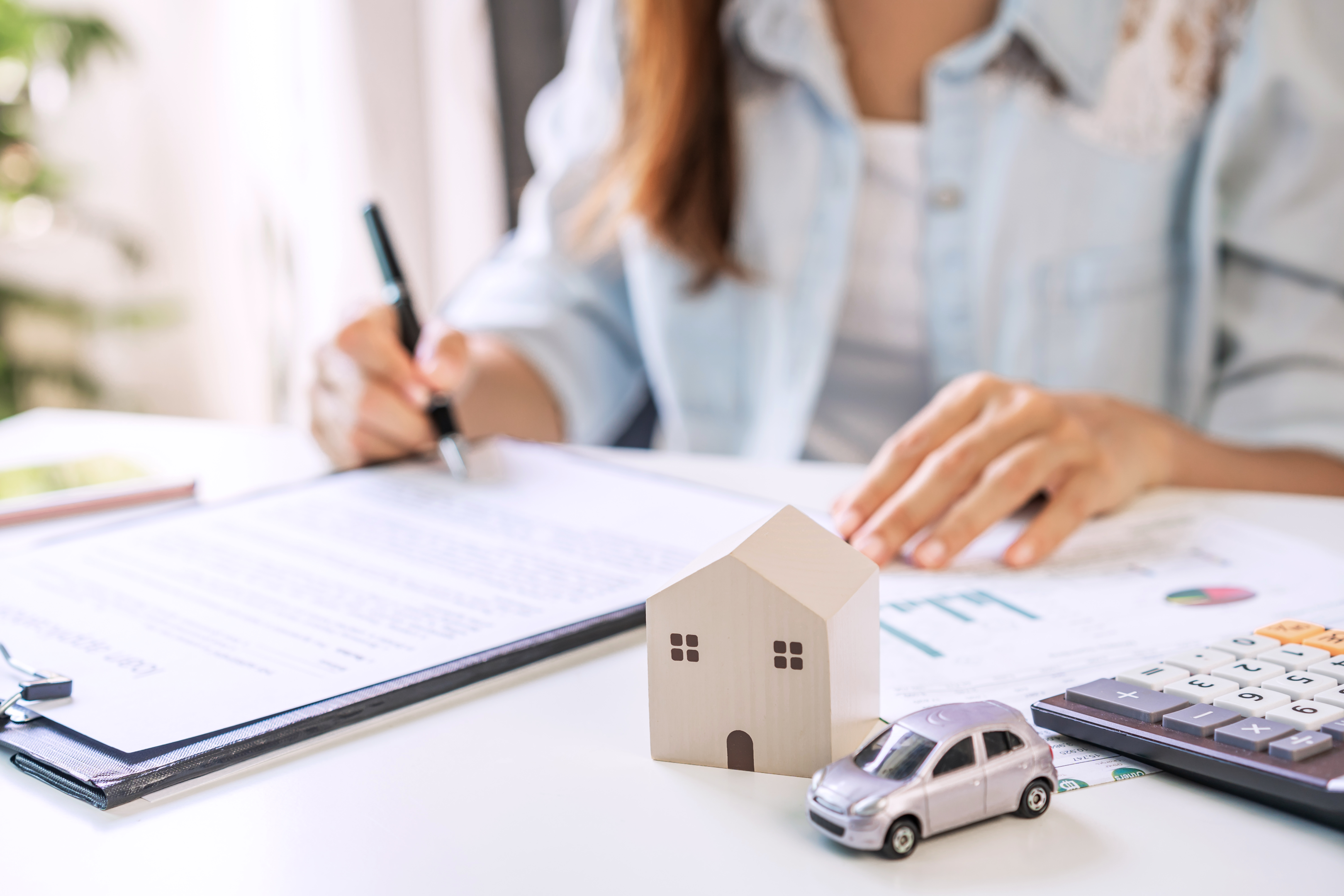 Real estate investment has long been seen as the best way to increase wealth, and a turnkey rental property investment is the simplest way to get started. Turnkey rental homes attract investors wanting a hands-off approach to real estate investment.
Benefits of Turnkey Passive Real Estate Investing with Ohio Cashflow
Ever wondered how successful investors generate passive income? Curious to learn how turnkey investing can pave the way to financial freedom?
Ready-to-Invest Properties
Our turnkey rental properties come fully renovated. They are tenant-ready if not already leased, and ready to start earning income.
Hassle-Free Management
Our property management partner, Oz Realty, takes the burden out of property management by handling everything from tenant selection, to rent collection, and maintenance - giving you peace of mind without the daily headaches associated with running it yourself. Enjoy passive income without any headaches from day-to-day property management duties.
Immediate Rental Income
With our turnkey properties, you can begin earning rental income instantly. Each property is carefully selected in high-demand rental markets to guarantee a steady cash flow from day one.
Expertise and Reduced Risk
Our extensive knowledge of the local market allows us to select properties in areas with high rental demand and growth potential, thus lowering risk and increasing chances of steady returns.
Passive Income and Wealth Building
Turnkey rental properties offer reliable passive income streams and are an effective strategy to meet financial goals and secure your future.
Flexibility and Scalability
Our turnkey solutions provide flexibility and scalability. Begin with a single property and gradually grow your portfolio as your experience and confidence in real estate investing increase.
Ohio Cashflow offers turnkey rental properties as an easy and profitable investment option to help you reap the benefits of real estate investment without incurring unnecessary hassle or time commitment. We provide a streamlined investment opportunity that helps build financial success while creating passive income streams in the form of passive rent streams for the future.
How to Successfully Invest in Turnkey Real Estate with Ohio Cashflow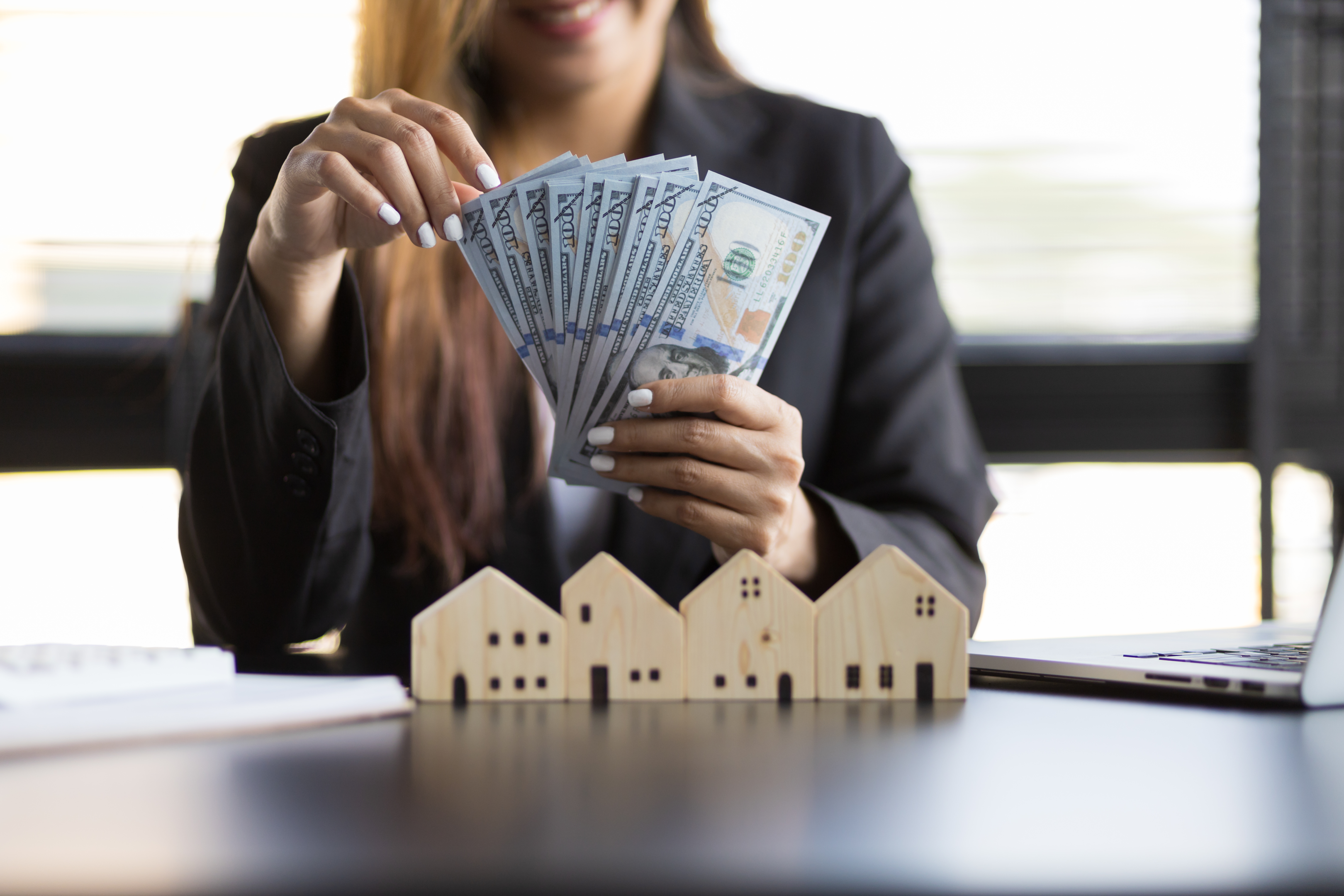 At Ohio Cashflow, we provide an effective approach to turnkey real estate investing that can lead to greater wealth accumulation.
Partner with a Trusted Turnkey Provider
Partnering with Ohio Cashflow provides you with reliable expertise in the turnkey real estate market. Our extensive local knowledge and years of experience in property selection, renovations, and management make us a reliable partner on your investment journey.
Benefit from Fully Renovated Properties
Ohio Cashflow stands out in our property renovation expertise, offering fully renovated turnkey properties ready to be rented out to tenants. Having tenant-ready real estate investments enables real estate investors to earn passive income faster than traditional investing.
Leverage the Expertise of Your Turnkey Provider
If you are an investor who needs to manage every aspect of their investment, that's great! But our team isn't the right fit.
Ohio Cashflow has gained deep knowledge of the local real estate market. We identify areas and properties worth investing in; tapping into this expertise increases the odds of your success in real estate investing. But for investors to leverage our expertise, we need them to trust our knowledge, guidance, and professionalism.
Professional Property Management Services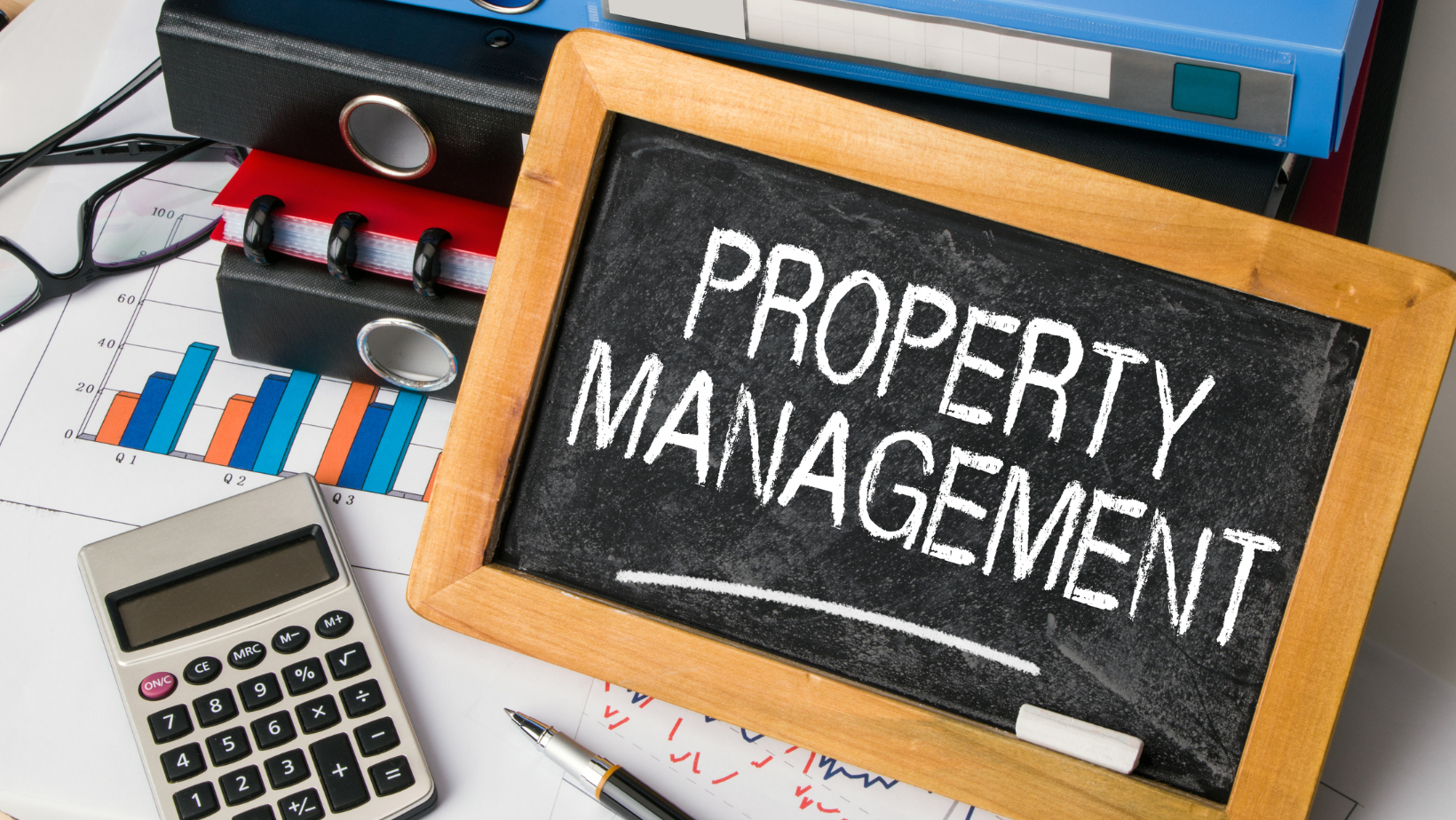 One of the main advantages of working with Ohio Cashflow is that we set you up with our partner, Oz Realty, a local professional property management service that is your concierge property management service. They cover tenant screening, lease agreements, rent collection, property maintenance, and repairs.
Oz Realty is known for transparent fees and communication with investors. They provide regular updates regarding property performance, financial statements, and necessary details that allow you to stay up-to-date and make well-informed decisions throughout your investment journey.
Focus on Cash Flow
Ohio Cashflow's dedication to finding B-class properties in B-class neighborhoods in Toledo, Ohio stems from our drive to establish portfolios that are cash flow powerhouses for our investors. By choosing properties with attractive rental income potential, our goal is to offer consistent passive income that surpasses expenses and helps you meet long-term financial goals.
Where to find the best turnkey real estate investment
Toledo, Ohio, presents an exceptional investment landscape for those seeking profitable turnkey real estate opportunities. At Ohio Cashflow, we specialize in investing in Toledo's robust real estate market, particularly in B-class properties and off-market deals with a cap rate of 8-10%.
Our deals are priced low and below market value, making buying them in cash possible. In Toledo, and with the help of our team, you can fast-track building your real estate portfolio, even if you're a beginner real estate investor.
Why Ohio Cashflow Requires Cash Transactions on Turnkey Investment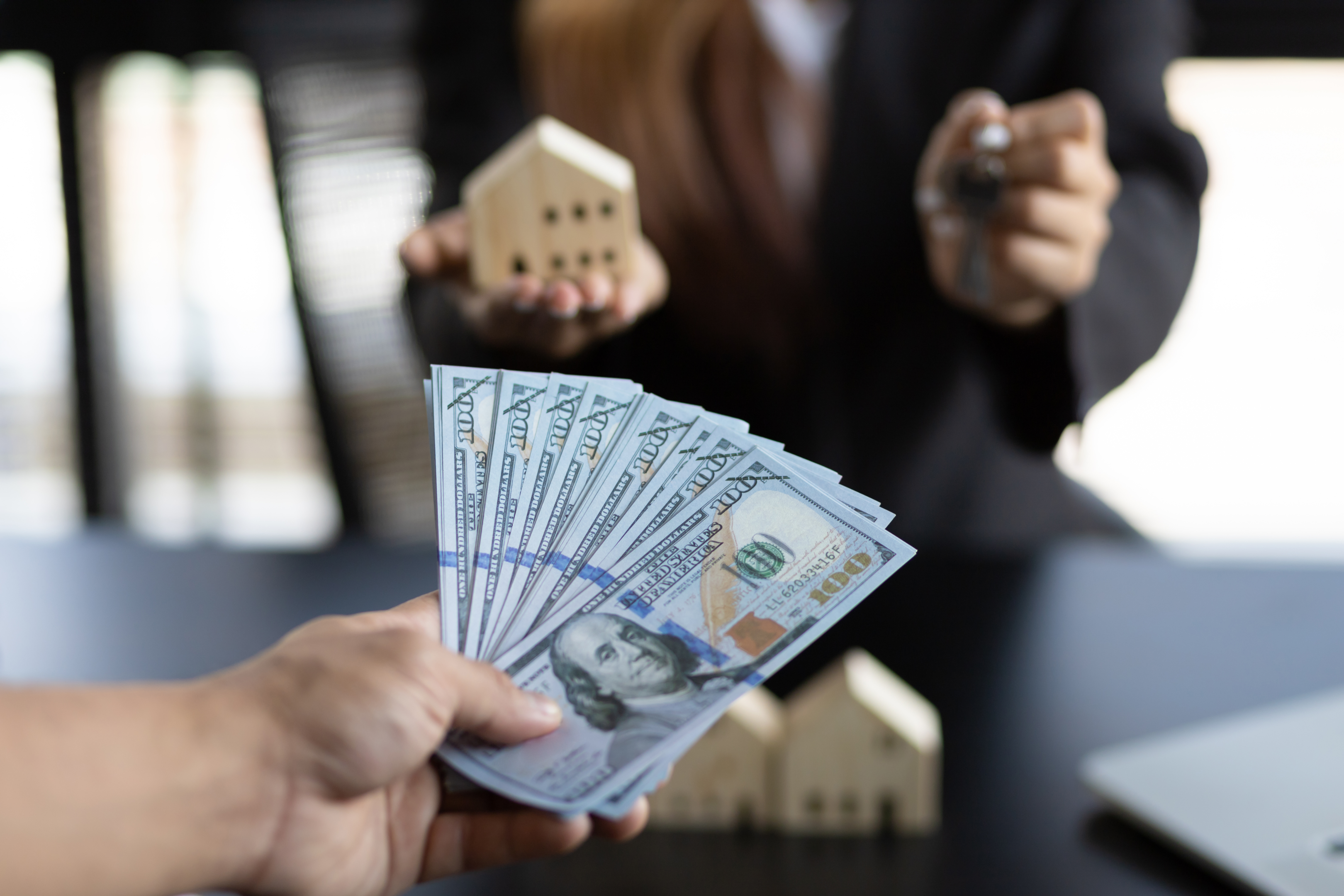 At Ohio Cashflow, we don't provide financing options to our investors. This decision helps simplify the investment process and avoids potential complications associated with financing. By eliminating the need for financing options, we streamline the transaction, ensuring a faster closing process for investors.
Building Portfolio Foundations with Cash
At Ohio Cashflow, we advocate for our investors and want you to build your real estate portfolio with cash as your bedrock.
Cash to Build Portfolio Foundation
As an investor, utilizing cash to build a portfolio foundation is often seen as a strategic approach. The belief lies in the benefits of avoiding debt and maintaining financial flexibility. By purchasing properties with cash, investors can start their portfolios on a solid footing without being burdened by mortgage payments or higher interest rates. This approach provides a sense of security and control over the investment, allowing for more strategic decision-making.
Affordability and Feasibility of Cash Purchases
Very few markets are affordable enough to buy investment properties with all cash (unless you're just filthy rich). One advantage of building a portfolio with cash in Toledo is that you can often buy many investment properties for the price of one.
In markets like Toledo, Ohio, where Ohio Cashflow operates, B-class properties are often available at relatively lower price points compared to most cities. Its affordability makes cash purchases feasible for investors, as they can acquire multiple properties without being reliant on financing options. At Ohio Cashflow, our investors get access to below-market-priced properties and exclusive access to off-market deals.
Comparing Price Points: B-Class Properties vs. East Coast/West Coast
The cost of market entry for B-class properties is far lower in Toledo compared to other major cities – just a fraction of the cost. Our low price points allow investors to acquire multiple properties within their budget and diversify their portfolios. Properties in hot markets come with hefty price tags, making cash purchases less accessible for most investors.
By focusing on B-class properties, we balance a higher quantity of assets and rental income and can expect some appreciation.
Advantages of Cash Deals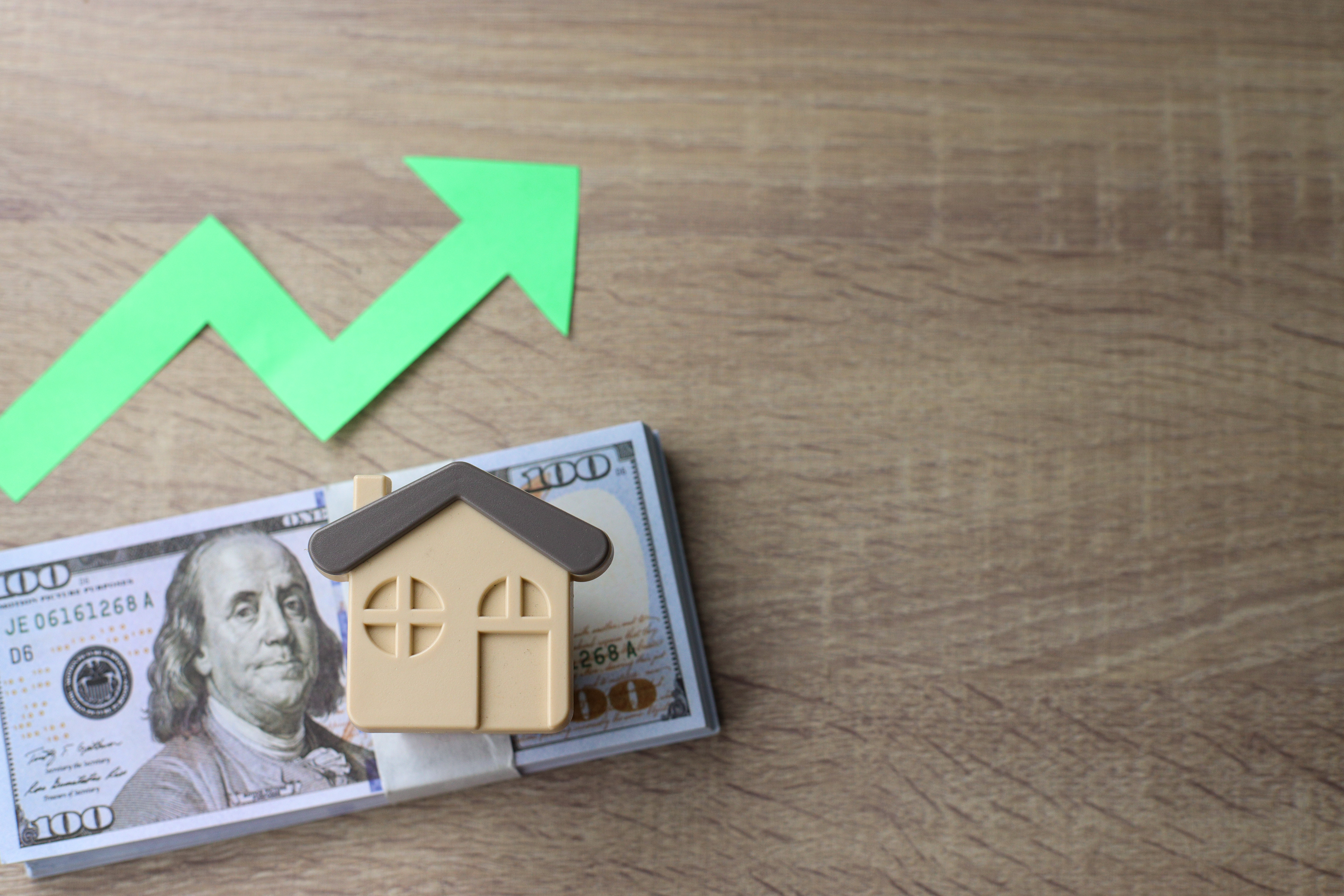 At Ohio Cashflow, we understand the power of cash, especially when it comes to turnkey real estate investing. Doing cash deals helps both our clients and our business. We are all about a win-win approach!
Fast Property Transaction
The real estate market is very competitive, and cash buyers hold a distinct advantage. Cash sales enable faster property transactions, ensuring that you secure prime investment properties. When buying turnkey properties, it means that you're locking in your investment property and on the fast track to great cash flow.
Why Wait for Lenders and Appraisers?
The lending process is long, arduous, and stressful. If you don't need to use leverage, why would you wait for lenders and appraisers when you can take control of your investment journey?
By establishing cash transactions as the norm, we eliminate the delays and uncertainties that often come with financing. You bypass the lengthy approval processes with a mortgage lender. After all, time is of the essence in the dynamic world of real estate.
So, why embrace the power of cash deals? Because it's about seizing opportunities in a high-demand market and avoiding unnecessary delays. By prioritizing cash transactions, we empower you to take charge of your investments and unlock the full potential of turnkey real estate. The power is in your hands, and we're here to guide you every step of the way.
Cash Gives You Confidence
Imagine the peace of investing in something and not having to worry about monthly payments. Sound ideal? It absolutely is.
Buying investments outright with cash gives you just that kind of confidence. This approach isn't just about removing the weight of financial obligations, it's about giving you, the investor, more control and flexibility. The profit you make is yours and doesn't need to go towards paying down a loan. You can use your cash flow to save up for your next purchase or fund your lifestyle. If something goes wrong and the property goes vacant, you won't be out of pocket hundreds or thousands of dollars each month in mortgage payments.
Buying all cash is a more secure and streamlined way of investing that boosts your confidence, minimizes risk, and enhances your financial prowess. Now, that's savvy investing!
Avoid the Delay and Inefficiency of the Financing Process
Ah, the waiting game. When it comes to financing, it often feels like time stands still. Dealing with lenders and appraisers can be a tedious process that stretches on for what feels like an eternity. We get it. As investors, you want to move forward swiftly and capitalize on the right opportunities. The delay caused by the financing process can be downright frustrating, which is why we want to avoid it.
Can You Refinance Your Ohio Cashflow Turnkey Property?
After you buy your turnkey property, the asset is yours, so, of course, you can choose to refinance! Some of our investors take on this strategy to help grow their portfolios, however, we highly recommend being cautious.
In our experience, Toledo investors should never finance more than 50% of their property's value. By having a low loan amount, they are protected from high costs if their property goes vacant. The Ohio Cashflow philosophy of investing is all about mitigating risk and maximizing cash flow.
If you think a cash-out refinance is your best strategy, please get in touch with our team. We can point you toward the best local lenders who understand our market and will help you get the best financing terms.
Cash is Key When Buying Turnkey Investment Property in Toledo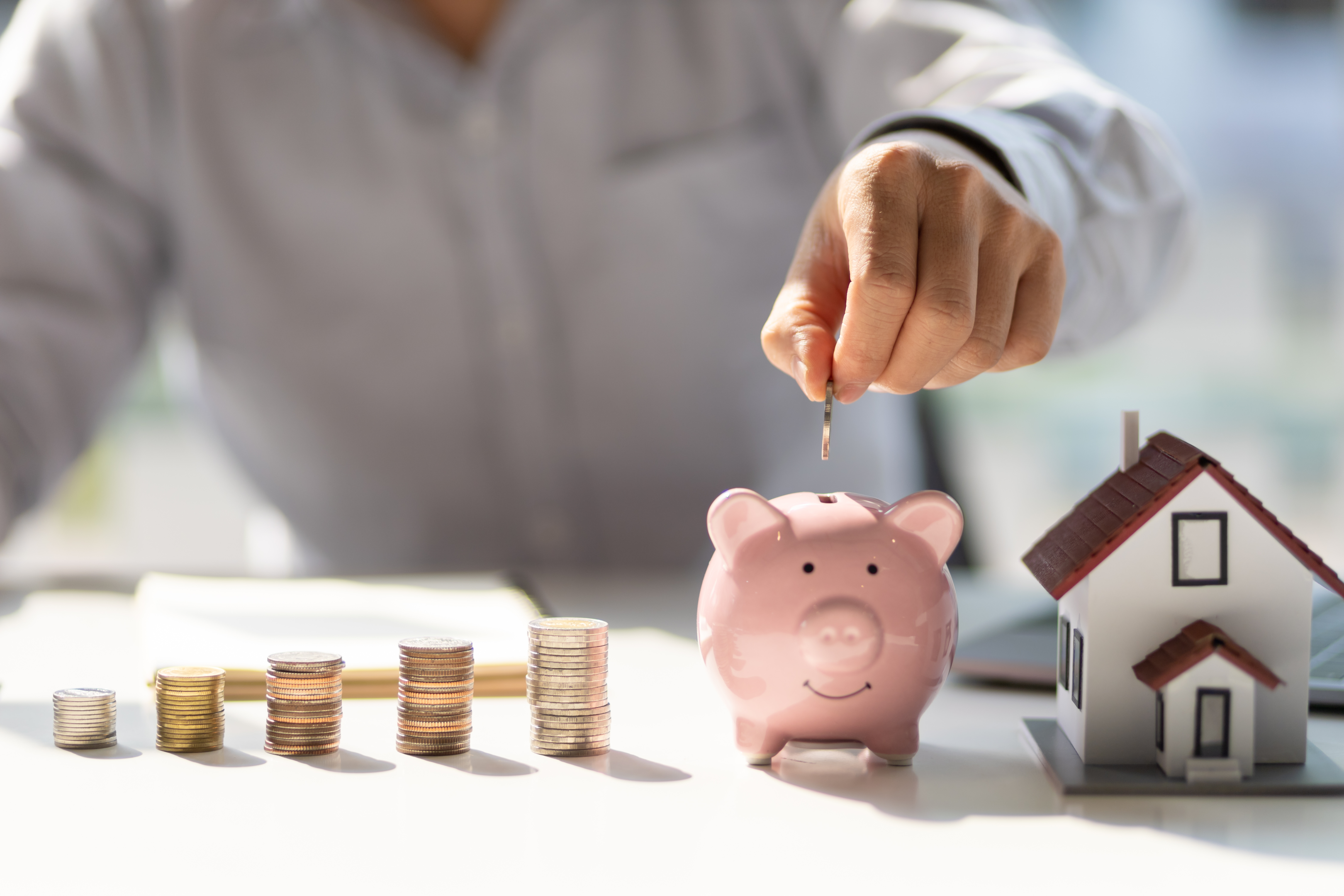 We understand that financing can be a crucial aspect of real estate investing. However, to work with Ohio Cashflow you must be a cash buyer.
If you have cash ready to invest, you're in for an exciting journey with Ohio Cashflow. We encourage individuals like you, who are interested in making cash purchases and building a profitable portfolio, to reach out to us. Our team is eager to discuss the opportunities available and guide you through the process of acquiring turnkey properties.
So, although we can't assist with financing your purchase, we're here to support cash buyers who are motivated to make their mark in the real estate market.
If you're ready to take the plunge into turnkey investing with cash in hand, contact us today. Together, let's explore the world of lucrative real estate opportunities that await you. Your investment success starts here.