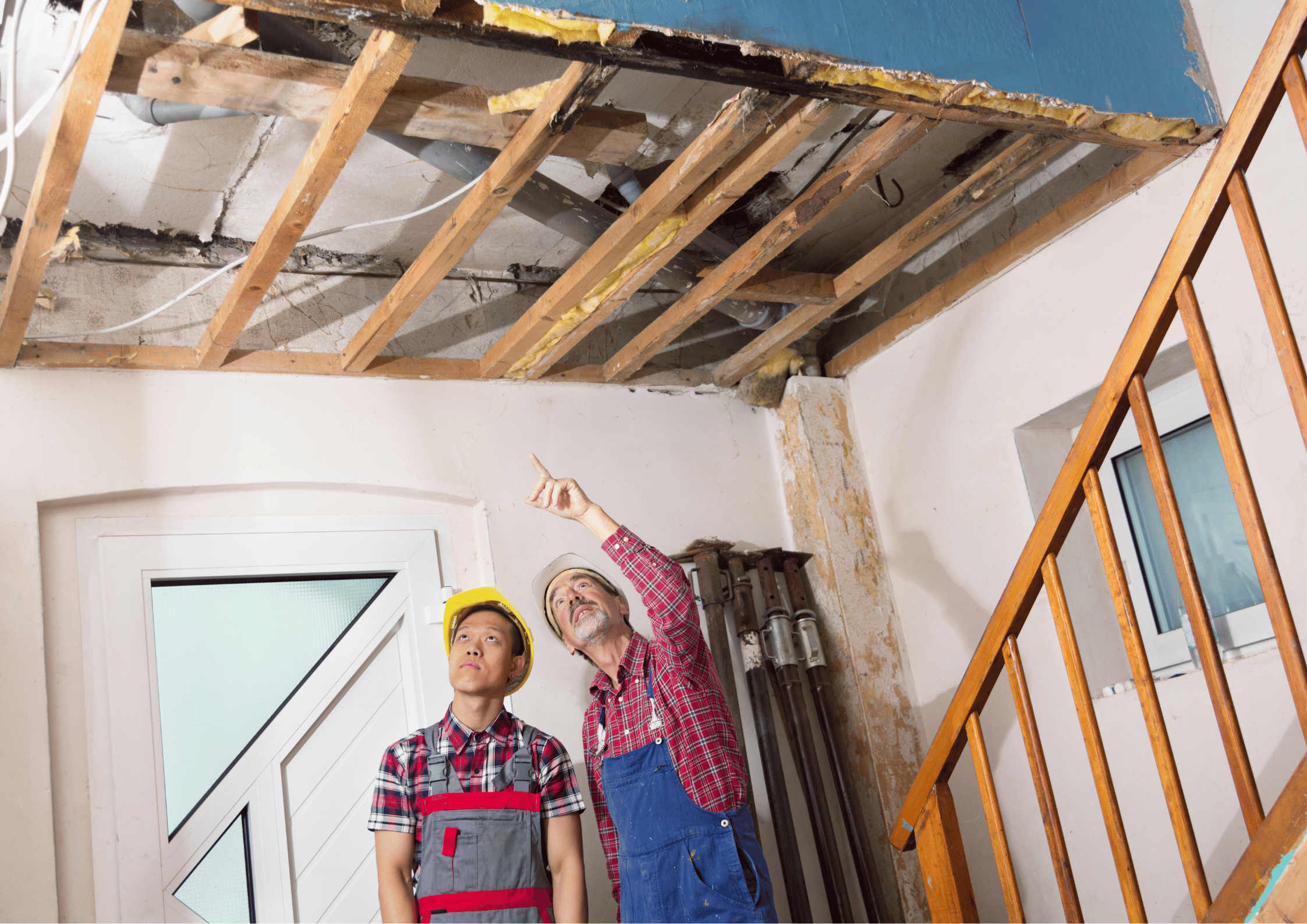 Real estate investment involves risks and uncertainties, just like any other investment. It is not always a smooth ride, and investors need to be aware of the potential pitfalls that come with it. Unexpected events can occur no matter how well-prepared or experienced you are in the real estate business. It does not imply that we will neglect our preparations or take a passive position. Being prepared for the unknown substantially minimizes the risk of losing money in your investments.
Although we prefer not to dwell on the negative aspects of investing, real estate investing comes with risks.
Have we had any horror stories? Not yet. But they can certainly happen.
What would happen to your real estate investment if the house were to catch on fire and burn to the floor? These incidents could mean the complete loss of your investment. But imagine just how much worse it would be if you didn't have the appropriate insurance.
What's the Worst that Could Happen?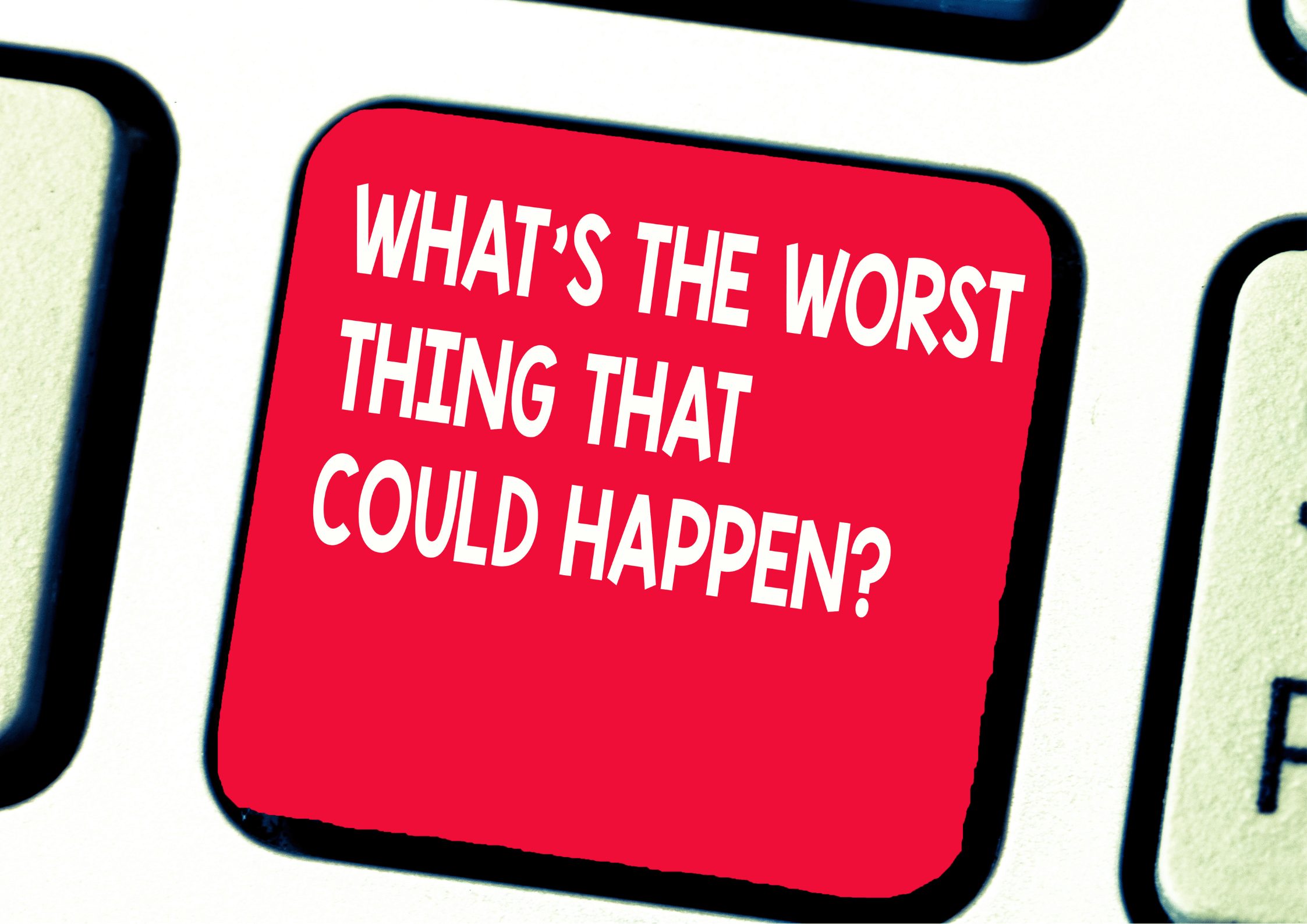 The worst thing that can happen to a real estate investor is for a major damaging event such as a fire or personal injury to happen to your investment property, and you don't have the appropriate insurance coverage from an insurance company.
Potential Incidents in Real Estate Investing
Real estate investors need to be aware that things can go wrong. Here are some problems property owners can face during their investment journey include:
Property Damage

If a storm sweeps through Toledo and causes damage to your property.

Liability Claims

Imagine a guest slips and falls on a wet floor in your rental property and decides to sue. These costs can range from a few hundred dollars or stretch into the millions, depending on the severity of the situation.

Loss of Rental Income

If a severe storm damages your rental property to the point where it's uninhabitable for several months while repairs take place, you won't have income and the running costs of the property will still be due. Certain landlord insurance policies can cover the income you'd have otherwise received from tenants.

Tenant Damage

Tenant damage can be accidental or purposeful. Suppose a tenant accidentally leaves the stove on, causing a fire that results in substantial damage. In other situations, a disgruntled tenant could purposefully cause damage to property.

Structural Issues

If your property develops a severe roof leak that requires extensive repair, the owner is responsible for the repair costs.

Environmental Hazards

An example of an environmental hazard would be if you find out that your property has a serious mold problem that needs professional remediation. Some insurance policies can assist in covering the costs of cleanup.

Burglary and Theft

Burglary and theft incidents can cause direct damage to property or result in lost personal property. Burglars can break into your rental property and steal appliances or other valuable items.
While these incidents are not likely, they are costly, and that's why we always push our investors to hold good insurance policies. Landlord insurance is designed to protect investors' capital interest from the unknown.
Keep in mind that the specifics of what a landlord policy covers differ significantly from one policy to another. We encourage owners to take time to review coverage limits, different landlord policies, landlord insurance companies, and carefully compare policy coverage and costs.
Are Landlord and Home Insurance the Same Thing?
Home insurance and landlord insurance differ from each other. Home insurance protects the homeowner's possessions and property, while landlord insurance safeguards rental properties and the landlord's investment in them. That means that landlord insurance doesn't cover the tenant's personal possessions on the property. For example, if the property were to catch on fire and burn to the ground, the landlord's insurance would cover the structure of the building and fixtures replacement costs, but it wouldn't cover the cost of the tenant's furniture and personal items.
Homeowners' insurance is essential for people living in their primary residence, while landlord insurance coverage is recommended for those renting out their homes for extended periods.
What Does Landlord Insurance Cover?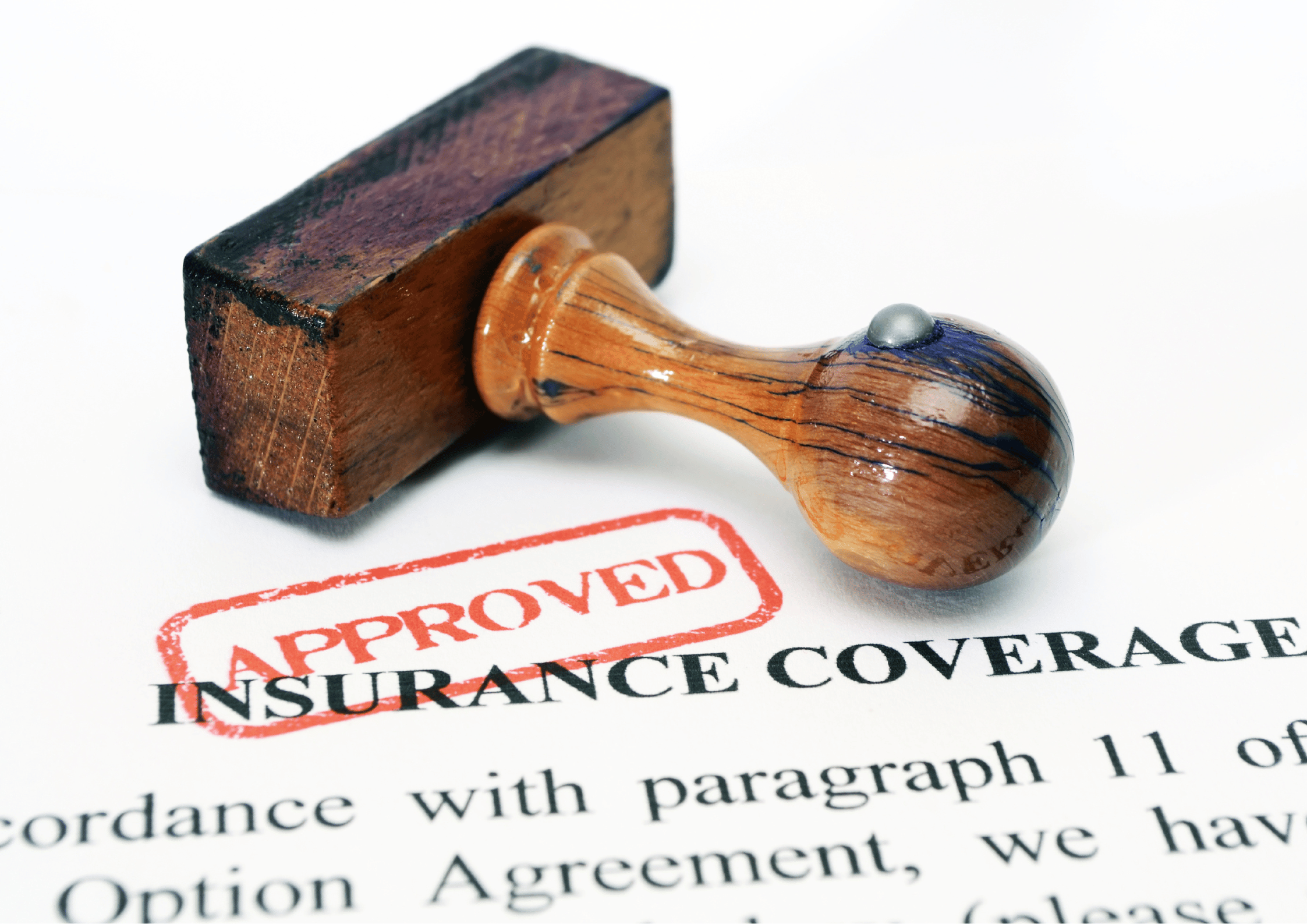 How do we choose insurance after buying a tenanted turnkey investment property from Ohio Cashflow?
Consider the levels of coverage your property may need to protect your investment. Your landlord's insurance can cover unforeseen repair bills resulting from damage caused by an insured event and the potential loss of rent if the home becomes unlivable.
What does landlord insurance cover?
Landlord insurance can cover the following:
Property damage caused by covered perils (fire, storms, burglaries, leaks).
Liability coverage for lawsuits by injured tenants, guests, or repair persons.
Loss of rental income if the property becomes uninhabitable due to covered damage.
Additional optional coverage can provide protection for your landlord's insurance coverage that covers specific situations. These additional coverages include:
Burglary coverage: Reimbursement for stolen personal items used in the rental property.
Vandalism coverage: Protection against deliberate damage to the property.
Building codes coverage: Covers the cost of meeting current building codes after significant damage and repairs.
Non-occupied dwelling coverage: Coverage for vacant rental properties during renovations or construction.
HVAC reimbursement: Reimbursement for payments made to tenants when HVAC systems fail.
Sewerage Back-up Protection: Protects against potential damages to your home caused by water that backs up through your plumbing system and floods your basement or septic tank.
Flood Protection: Flood damage can strike anywhere in a home's location and is rarely covered under standard landlord policies. Extra coverage must be purchased in case it arises, regardless of where a home may be situated.
What is not covered by landlord insurance?
There are a few things that landlord insurance won't pay for. It is your responsibility as an investor and landlord to learn about any coverage gaps and to fill them with the appropriate insurance or backup savings. To ensure that you have adequate coverage, routinely review your insurance policy and speak with your insurance agent.
These are what landlord insurance does not cover:
Equipment and appliance malfunctions.
Shared property (renting out extra space in a primary residence).
Tenant belongings in case of theft or damage.
Landlords can purchase additional coverage options to further protect their rental properties. Specialized coverage options can ensure comprehensive protection by addressing specific risks, like a natural disasters. Landlords should consider these additional insurance options and protection strategies:
Earthquake insurance.
A personal umbrella policy for additional coverage.
Forming a limited liability company (LLC) for personal property protection.
Does landlord insurance cover tenant damage?
What happens if a tenant accidentally starts a small kitchen fire that damages the rental property?
What about if an indoor soccer game caused smashed windows? Or if a loose washing machine hose caused flooding that damaged your rental property?
The damage done by tenants to an investment property can cost you a great deal of time and money to repair.
Does the landlord's insurance cover these damages? Yes.
Your landlord's insurance will cover many types of unintentional tenant damage.
Refer to your policy to find a list of situations that are covered for which you can file a claim if your tenant causes a loss that is covered under your policy.
Which damages caused by tenants are not covered by landlord's insurance?
Landlords often mistakenly believe that insurance will cover any damages caused by tenants. Unfortunately, this is not the case.
What won't your landlord's insurance cover? Any intentional damage your tenant causes.
Landlord insurance policies generally exclude coverage for intentional damage caused by tenants. In rare situations (we've never seen it happen), tenants who are dissatisfied with their landlords or property managers may resort to acts of malicious damage as a form of revenge. For example, a tenant facing eviction might intentionally break windows, clog toilets, or punch holes in walls. Landlords cannot claim tenant-inflicted property damage under their insurance coverage.
Is it possible to prevent these horrible scenarios? Absolutely.
How? Through careful screening and background checks on all tenants. A reliable property management company can expertly do this work for you.
Oz Realty, our partner property management company, helps landlords protect their investments, handles tenant-related issues, mitigates risks, and deals with challenging situations like tenant-inflicted damage. With an expert property manager handling these situations, landlords are confident in a smoother and more secure rental experience. Property managers like Oz Realty help avoid costly and damaging acts of malicious damage from dissatisfied tenants.
Do You Need Landlord Insurance?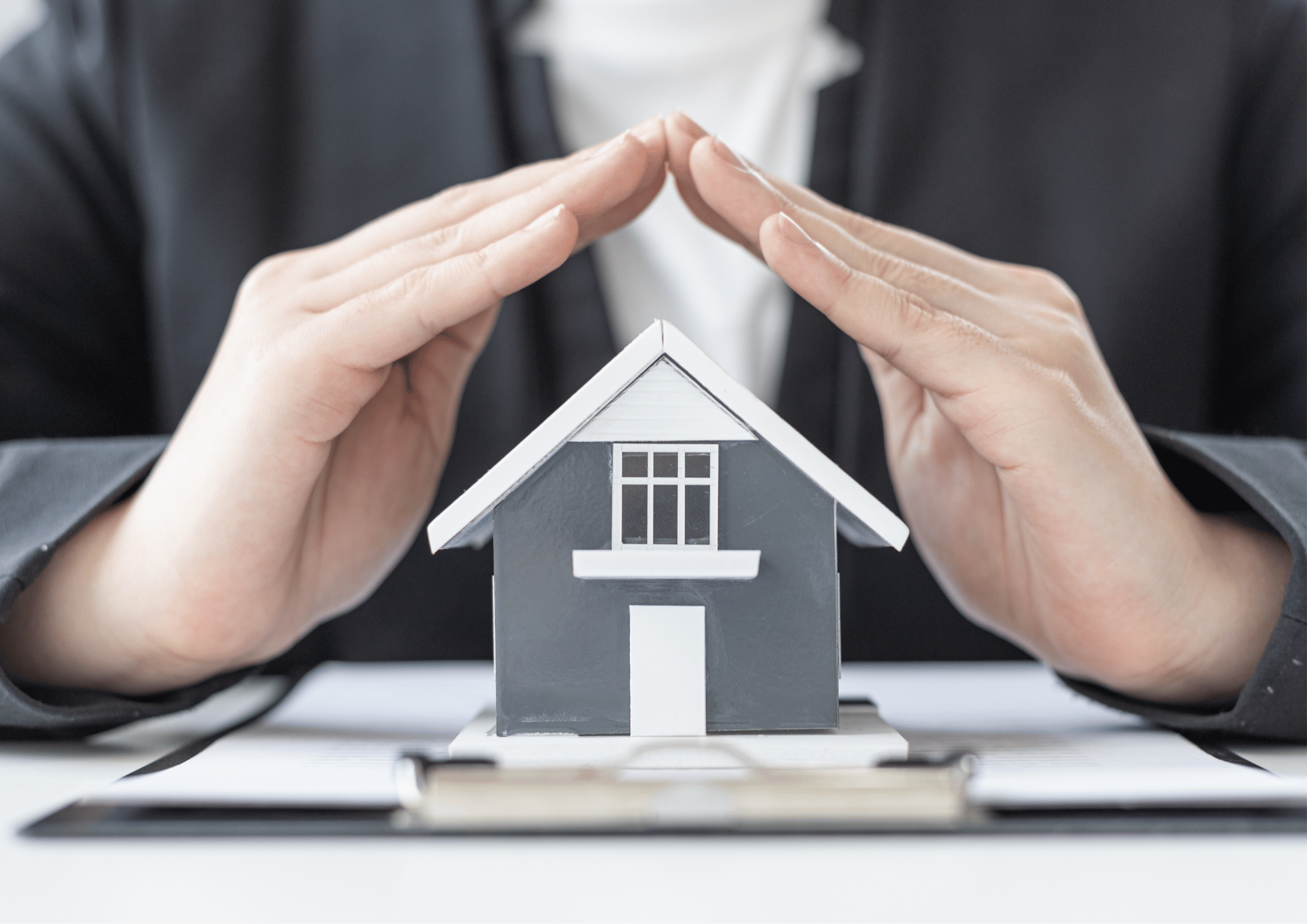 As a landlord, your rental property is not just a building; it's a valuable asset that represents years of future cash flow. To protect your financial interests and ensure peace of mind, you need landlord insurance.
Property Protection
Your rental property is a significant asset that must be properly safeguarded.
Landlord insurance provides coverage for property damage caused by perils such as fire, storms, or burglaries. Whether it's repairing a roof damaged by a severe storm or replacing stolen appliances, landlord insurance safeguards your investment.
Liability Shield
Landlords can be held liable for injuries on their properties. Accidents are unavoidable and unpredictable.
A slip and fall, dog bite scenario, playground accident, or faulty staircase incident that causes physical harm to tenants or visitors can result in a costly lawsuit. This is a landlord's worst fear. Thankfully, landlord insurance offers liability coverage, protecting you from legal expenses, medical bills, and potential settlements in such situations. Imagine the horror of dealing with these incidents without any insurance to back you up. It would be a catastrophic experience both financially and emotionally for investor landlords.
Loss of Rental Income
If your investment property becomes uninhabitable due to damage, loss of rental income can be a significant financial setback. Landlord insurance can provide coverage for the rental income you would have otherwise earned during the repair period, minimizing the impact on your cash flow.
Tenant Damage
Despite all the best efforts to screen tenants, accidents and intentional damage can occur. Whether it's a tenant accidentally causing water damage or intentionally vandalizing the property, landlord insurance helps mitigate the financial burden of repairs and replacements.
Have Confidence in Renting your Property with Landlord Insurance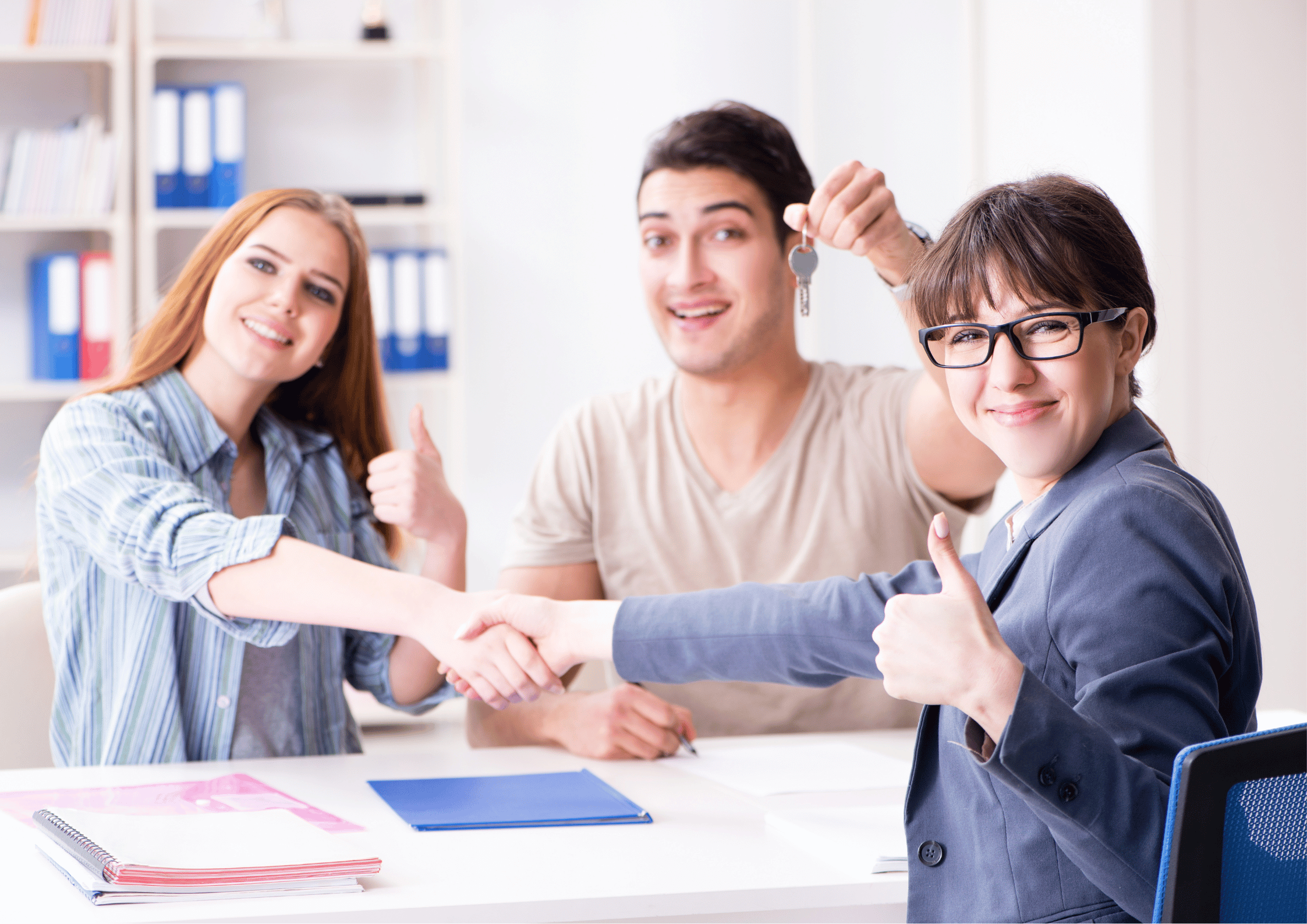 Securing landlord insurance coverage is essential for investors to protect their turnkey investments. Ohio Cashflow strongly encourages all our investors to obtain a landlord insurance policy that comprehensively protects their investments.
Landlord insurance safeguards your property against unforeseen events like tenant damage, natural disasters, or liability claims. Taking this proactive step not only protects you financially but also gives you peace of mind, allowing you to focus on earning passive income without worrying about potential risks.
Ohio Cashflow Sends Insurance Quotes with Our Turnkey Property Options
We know how important your landlord insurance policy coverage is. Protecting your assets should be a top priority, and having liability coverage is crucial for your first line of defense. That's why when we send potential investment options to buyers for their review, we include a landlord insurance quote. We want you to fully understand the costs and benefits of your investment. The Ohio Cashflow team makes sure our investors have all the information they need to make an educated investment decision.